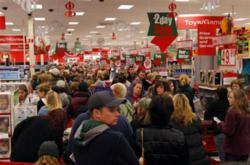 Toll-free numbers rank high on the list of the most effective ways in which a retailer can provide customer service to the consumer, and have been a highly valued marketing tool throughout its history.
Irvine, CA (PRWEB) December 07, 2012
The Toll Free Number Organization is reporting that an abundance of 1-800 customer service calls is happening this holiday season, and Tollfreenumber.ORG is recommending that all retailers and businesses who would like to benefit from this trend should register a toll free number as soon as possible to avoid missing the sales opportunities that an 800 number provides.
Given that a myriad of companies have already secured their toll free numbers this year, those who fail to obtain one in a timely manner may be inadvertently giving valuable business to their competitors.
Toll-free numbers have been a highly valued marketing tool throughout its history. This is mainly attributed to the fact that 800 numbers can boost sales, reduce return rates and build customer loyalty, and they also provide consumers with a direct method of contact and a more personalized shopping experience.
Consumers are now given the ability to shop from their home and resolve any sales issues that they may have conveniently via toll free numbers, thereby removing the stress that many experience during the holiday season.
Those doubting the efficacy of toll free numbers, especially those with an 800 or 855 area code, would undoubtedly think twice once taking a closer look at the toll free number supply that currently exists.
As Tollfreenumber.ORG recently reported in the news: The total number of available 800 numbers stood at 1 million in 2000, yet today there is a mere 60K supply of 800 numbers that can be registered. The 855 numbers have only been on the market since late 2010, however 1 million of them have already been sold in the short time since their release.
Judging by just the numbers alone, it's safe to say that an overwhelming number of business have already seen the benefit of having a toll free number and understand the importance of enhancing customer service via an 800 number during this holiday season.
The abundance of 1-800 customer service calls that is speculated for this holiday season can also be attributed to the fact that consumers are demanding service of a more personal nature.
Despite the email and website contact methods that many businesses are providing for their customers, many consumers are finding that the opportunity to speak to a live operator or ask any questions that they may have related to purchases through a toll free numbers is an invaluable customer service tool.
Retailers who choose to offer their customers the ability to contact them via a toll free 800 number are, thus, displaying that they are making a concerted effort to give their customers the service that they deserve and desire.
If you would like more information about this topic, please visit the TollfreeNumber.ORG website at
http://www.tollfreenumber.org/christmas-retail-shopping-is-expected-to-bring-more-1-800-customer-service-calls
The Toll Free Number Organization at Tollfreenumber.ORG is a world class provider of toll free number services to small and home based businesses in North America. We are a subsidiary of California Online Internet – an Irvine, California USA based company. We began servicing the private sector in 1999 and continue to see strong growth each quarter.
You may visit the website or call 1-800-951-9411 to purchase a toll free number.