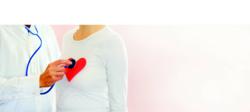 One of the most prevalent and preventable diseases is diabetes. This is preventable with proper weight management.
Columbia, SC (PRWEB) December 28, 2012
Healthcare spending in the United States continues to rise at an unsustainable rate, projected to reach 20% of the gross domestic product by 2015. One response to this trend has been a renewed attention in disease prevention, diagnostics, personalized medicine, and disease management. The best way to save taxpayers and insurance companies is to prevent disease versus to enter into the healthcare arena with all of its associated costs.
Cardiovascular disease is the leading cause of death in the US, while heart disease, cancer, chronic lung disease, and diabetes kill three in five Americans. According to the World Health Organization, deaths from such diseases will increase by 17% over the next decade. This rate is driven by the use of tobacco products, excess alcohol consumption, poor quality foods, stress, and insufficient exercise.
Dr. J Marshall Dent has written a full article detailing how he sees prevention as a leading way to reduce overall health care costs. The article, Prevention is the Key Word, is now available at http://www.synergywellnessandweightloss.com.
About the company:
Synergy Wellness & Weight Loss all came together from combining hormonal expertise with bariatric training. This combination provided the "synergy system" for weight loss. This system utilizes bio-identical hormone balance with metabolic balance, combined with effective diets, to achieve maximum weight loss. Once the patient was hormonally and metabolically balanced, the maintenance of weight was much easier.
The vision is to teach this system to other doctors around the country so they can empower their patients to feel as good as they possibly can.
For more information on this system and J. Marshall Dent, III, M.D., please visit http://www.synergywellnessandweightloss.com.