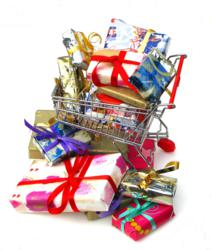 Consumers, especially in recent years, are demanding enhanced customer service and a more custom tailored service experience.
Irvine, CA (PRWEB) December 03, 2012
Given the current state of our economy, many consumers are attempting to find new ways to save money during the upcoming holiday season. TollfreeNumber.ORG has released detailed information about how consumers can save money this holiday season by using 800 numbers, as well as advice on how businesses can benefit from an 800 number in the upcoming months. It should be stressed that time is of the essence in regards to purchasing a toll free 800 number, as their demanding has become overwhelming in recent months and their supplies are quickly diminishing.
Some of the most valuable tips that are mentioned include calling a retailer via their toll free number to seek discounts that may not be posted on the retailer's site or in their store, as well as resolving any issues that you may have regarding gift purchases by speaking with a live operator by calling the 800 number. Many consumers are unaware of the fact that certain discounts may apply only through 800 numbers, and that any questions can be quickly answered by calling toll free numbers. In addition, TollfreeNumber.ORG mentions the convenience that 800 numbers can bring to consumers throughout the United States. Calling a toll free number can allow for customers to avoid busy shopping malls and department stores, thereby reducing stress and frustration that is associated with holiday shopping.
Consumers, especially in recent years, are demanding enhanced customer service and a more custom tailored service experience. However, customers will often not find this enhanced level of service via retailer's site or in store. As a result, toll free numbers are being relied upon to provide the experience that so many consumers feel that they deserve, and an abundance of customer service calls is expected this holiday season.
Numerous retailers such as Abercrombie & Fitch, Urban Outfitters, Macy's, Staples, Best Buy, Sears, and companies like Starbucks, Costco, and Nordstrom all use toll free 800 numbers to help customers. Consumers can now shop directly from home, either via website or catalog, and call in to a toll free 800 number to make their purchases with a live customer service representative who can give them a personalized shopping experience outside of the busy store environment. You may view a detailed article about ways to save money and time this shopping season on the TollfreeNumber.ORG website.
Businesses who do not currently have a toll free number, and would like to receive the benefits that an 800 number can bring, are urged to purchase their numbers as soon as possible. There are currently only 60K 800 numbers available out of a total 10 million. In recent years that number has fluctuated between 100k and 200k, never dropping below the former. However, due to overwhelming demand and growing awareness of the advantages of owning a toll free number, the stock of 800 area code numbers has plummeted to alarming levels, causing many to speculate that an 800 number shortage is upon us.
Read more on the Good Company Companion Technology News Website at: http://www.goodcompanycompanion.com/retailers-are-getting-toll-free-numbers-from-tollfreenumber-org/
If you would like more information about toll-free numbers: please visit the TollfreeNumber.ORG website at http://tollfreenumber.org/save-money-on-christmas-shopping-with-800-numbers. You may also visit the website or call 1-800-951-9411 to purchase a toll free number.