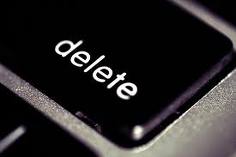 The supplies of 800 numbers are still dwindling, and will only continue to do so in the upcoming months
Irvine, CA (PRWEB) December 18, 2012
The Toll Free Number Organization at TollfreeNumber.ORG recently asked the owners of toll free 800 numbers to give up their unused toll free numbers to help replenish the exhausted stock. Despite these efforts, Tollfreenumber.ORG says the supplies are still dwindling.
Some unused 800 number owners did respond to the call to attention, however the supplies of 800 numbers are still dwindling, and will only continue to do so in the upcoming months.
The FCC recently made headlines by taking actions that would lead to a surge of new available 800 number. It has been one year since the Federal Communication Commission (FCC) ordered that all users of Video Relay Services (VRS) were to transition out of their toll free numbers into local phone numbers, as a result, many of the previously used 800 numbers are being released back into the available pool for reregistration.
Even with these small surges in available 800 numbers, toll free number specialists have speculated that the supply of 800 numbers will not begin to rise again until the release of the 844 numbers in early 2014.
In 1996 the FCC released the 888 number, given that 800 numbers were in increasingly high demand, in hopes that the new area code would slow down the depletion of the 800 number supply. By 2000, just six years the 800 area code has been deregulated by the FCC, there were only 1 million 800 numbers still available for purchase. By late 2012, that number had plummeted to a mere 60,000.
One potential action that was intended to relieve the demand for the 800 area code numbers was the release of the 844 numbers. However, the FCC has delayed the availability of these numbers, leading to a surge in 800, 866, 888, 877, and 855 number registrations.
Thus, the 800 number shortage has the potential of becoming a significant problem for those who wish to register an 800 number, only to find that there are no more left which are suitable for their marketing or customer service needs. It's been proven that a highly sought after vanity toll free 800 number has the potential to, essentially, make or break a business and ensure its continued success.
Once again, if you would like to find information on how to deactivate your unused or unwanted toll free number to relieve the overwhelming demand for the 800 area code numbers, you may do read more at TollfreeNumber.ORG.
All unused toll free 800 numbers that can be returned back to the supply pool will be able to provide business owners and entrepreneurs with the benefits of having an 800 number, and enable them to achieve their business goals by using your inactive number.
You are able to recycle your unused 800 number on the site and eliminate any monthly service costs that are associated with your unused 800 number. You can also opt to purchase another toll free number that may be more beneficial for you or your business if you so choose at that time.
Tollfreenumber.ORG, a recognized leader in providing telecommunications services to small businesses and private individuals, is based in Irvine, Calif., and serves more than 100,000 customers in all 50 states.
The company was founded in 1999, and offers services including toll-free phone numbers, customized toll-free vanity numbers, Automatic Number Identification (ANI), and a Virtual Telecenter that offers live answering, voicemail, multiple mailboxes and other services. Tollfreenumber.ORG has an A+ rating from the Better Business Bureau of Greater Los Angeles.
For more information on getting a toll-free customized phone number for business or personal use, contact Tollfreenumber.ORG at 1-800-951-9411, or visit the company's website at http://www.tollfreenumber.org or if you would like more information about this topic, please visit the TollfreeNumber.ORG website at http://www.tollfreenumber.org/despite-mass-deactivation-of-800-phone-numbers-supplies-still-dwindling.
You may also call 1-800-951-9411 to purchase a toll free number.