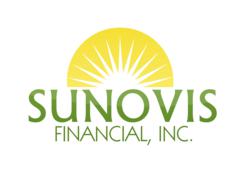 …the legislation could ring in the end of employer sponsored health insurance and will most certainly be harmful to small businesses across America.
San Francisco, CA (PRWEB) December 05, 2012
While ObamaCare was meant to guarantee affordable employer sponsored healthcare, a statements from the National Federation of Independent Business (NFIB), suggests that the legislation could ring in the end of employer sponsored health insurance and will most certainly be harmful to small businesses across America.
As part of ObamaCare, The Patient Protection and Affordable Care Act (PPACA) will make it mandatory for businesses with more than 50 full time employees (defined as those working 30 or more hours weekly) to offer affordable health insurance to those employees. Affordability is defined as no more than 9.5 percent of the employee's total household income.
Those employees who find their employer sponsored insurance to be too expensive as defined by the law can decline the employer sponsored insurance and get insurance on a state exchange, where at least part of the premiums could be subsidized by the government (i.e. tax dollars). Employers face fines of up to $3,000 for every employee who declines insurance.
One major complication, from an employer's perspective, is that definition of affordable insurance. "Typically," observed NFIB director of federal public policy Amanda Austin, "employers do not have access to what employees' total household income looks like."
To determine if they are in compliance with the 9.5 percent household income requirement, employers will now be forced to either snoop around employees' household income or go in blind and hope for the best, as Austin put it. Neither option is attractive. Snooping is an invasion of privacy, and guessing could lead to a mass departure of employees to the state insurance exchanges and fines for the small business.
An exodus of employees would have two negative outcomes for small businesses. The employer would be hit with a fine for every employee leaving the plan, and if the number of participating employees became too low, the employer could find it to be difficult or even impossible to get group coverage for those remaining.
"Low-wage employees, particularly those experiencing a large premium cost-share, have a powerful incentive to bolt an employer's health plan for the newly established and heavily subsidized exchanges," the NFIB reported last year. "Should employees begin to leave for an exchange, 26% of currently offering small employers are very likely to explore dropping their health insurance plans and another 31% are somewhat likely to do so."
The dropping of employer sponsored plans would not happen all at once or immediately. A further NFIB survey conducted in 2011 found that among small employers, 43 percent said that a majority of their employees would have to leave the group plan for them to drop it, and 35 percent said all of the employees would need to leave.
The troubling part is that eventually this would occur, and with small businesses employing over 50 percent of the American workforce, the insurance exchange subsidies would place a huge burden on the American tax payer.
About Sunovis Financial
Every small business is important to local communities and even more important in rebuilding the American economy. Today more than ever, small businesses need capital and assistance to thrive, and that is what Sunovis is focused on. Sunovis specializes in SBA loans and fast micro loans for businesses.