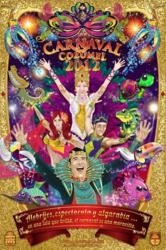 A Cozumel island tradition for over 135 years and still going strong!
Cozumel, Quintana Roo Mexico (PRWEB) December 10, 2012
Cozumel Carnaval 2013 dates were officially announced recently by Cozumel's Mayor be February 6 - 12, 2013.
With Carnaval falling in the midst of peak tourism season, travelers should make air and lodging plans as early as possible to attend. Cozumel's Carnaval is a celebration similar to Mardi Gras of New Orleans but with a Caribbean island flavor!
This island tradition of Cozumel Carnaval has been passed down through many generations and its origins date back to the mid 1800's. From infant and pet costume contests, to dance competitions for couples and groups plus nightly street parades, Cozumel Carnaval week is a fun filled celebration for the entire family.
For a complete Calendar of Events for Cozumel Carnaval 2013 as well as pictures from the past 10 years of Carnaval visit http://www.cozumelinsider.com/carnaval and plan your Cozumel vacation today!
http://www.cozumelinsider.com
email: questions(at)cozumelinsider(dot)com
TOLL FREE USA: 866-732-8375
http://www.Cozumelinsider.com is an online Destination Travel Guide with thousands of pages of free travel tips and vacation planning information where visitors can reserve air, hotel, car rentals and excursions. Online for over 10 years to serve you ~ contact us today!