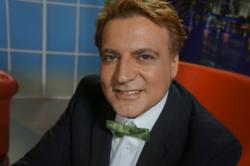 (PRWEB) December 05, 2012
Trochanter Bursitis is now treated at the center for Regenerative Medicine." Dr. A.J. Farshchian announced earlier today.
The area known as greater trochanter (tro-KAN-ter) is easily damaged during aggressive exercise routines. A bursae is small sac, filled with a little fluid, that cushions between bones, tendons and muscles. Several bursaes are located around the outer area of the hip, this area can get inflamed easily producing chronic pain and discomfort. The inflammation is generally caused by trauma and repetitive motion however other causes such as Leg-length discrepancies as well as scoliosis of spine could produce this entity. X-Rays and MRIs are usually negative but the physical exam will give clues for diagnosis. If conservative therapy such as rest, ice, or anti-inflammatory meds fails your physician may recommend injection.
The Center for Regenerative Medicine in Miami, Florida concentrates on helping arthritic and injured people to get back to a functional level of life and their activities using non-surgical techniques and Orthopedic medicine. The center's expertise is in treatment of conditions of spine, knees, shoulders and other cartilage damages. They have developed non-surgical and rehabilitation techniques focused on treatment and management of joint pain. Their team includes health professionals organized around a central theme. Their website is http://www.arthritisusa.net