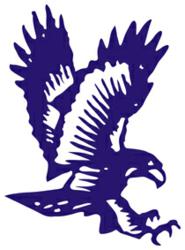 Hawk Moving Services
Dallas, Texas (PRWEB) December 25, 2012
Hawk Moving Services is one of the most established moving service providers in the state of Texas, and now the firm is offering exclusive X-mas discount deals.
Hawk Moving Services is one of the most trusted moving service providers in Dallas Fort Worth area, and Texas; it has been offering affordable moving solutions in Texas since 1989. The firm has announced some of the best bargains in the moving sector that one can find in the state of Texas this festive season. Hawk Moving is known for its low price solutions, secure storages and excellent customer service, and with the latest discount deals, customers get the best of both worlds. This exclusive X-mas deal entitles all the customers to a flat 20% discount on moving services this festive season.
Take a look at services offered by Hawk Moving Services, and fill a simple form to get a free quote.
The company has been operating since 1989; being in the industry for over two decades the company's head Clay Kercheval is more than confident of the quality and price that Hawk offers to its customers. With such confidence in mind Clay says, "We certainly hope you make your move a Hawk move! Before you schedule with anyone, we encourage you to check out Google reviews, Better Business Bureau, and Angie's List. A moving company that does not care about their customers cannot hide it. Call us today and let us handle the big job of moving and make it a pleasurable experience for you and your loved ones! Call or email today for your guaranteed price!"
The pricing offered by Hawk Moving is also flexible for recurring customers, and they broadly offer two kinds of pricing structures - Itemized and Pay-by-the-hour. Itemized billing refers to billing based on the number of items a customer wants to move, and "pay by hour" obviously refers to hourly billing, just as the name suggests.
Explaining further about the capabilities of their customer support team, Clay explained – "A customer can contact the company to understand which offer would best suit his or her needs. As the company is currently offering some enticing deals, Hawk Moving would be the best option for moving solutions in the region of Texas this festive season."
Hawk takes pride in providing one-stop shopping for moving services and boasts of one of the most sophisticated and climate controlled storages in the state of Texas.
One of the marketing managers told the media "We offer vaulted storage in Dallas-Fort Worth, which is the safest storage available. All vaults are sealed and stored inside a secured warehouse!"
The X-mas deal would be valid only for 2 weeks, and the company hopes to push up its revenues by 30% over the next one month.
About the Company
Hawkmovingdfw.com has been offering world-class moving solutions in Texas for over two decades with industry leading storage facilities at competitive prices.
Learn all about the company and its offerings on http://www.hawkmovingdfw.com/