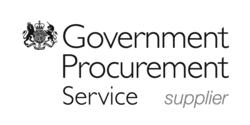 London, UK (PRWEB UK) 10 December 2012
Netpremacy Global Services is proud to announce that it has recently been awarded a place as a preferred supplier on the G-Cloud Services II framework agreement, reference RM1557ii.
Cloud computing has brought about a step change in the economics and sustainability of Information and Communication Technology (ICT) and is underpinning an increasing number of transformation projects and new ways of working initiatives across the public sector. Government is committed to the adoption of cloud computing and delivering computing resources with its G-Cloud plan which calls for 50% of new government IT spending to move to cloud computing services by 2015.
The G-Cloud Programme is a cross government initiative, for use across all UK public sector bodies, which should reduce government IT spending by £200m per year by 2014-15. The second iteration of the G-Cloud Programme has over 3000 services available from 458 suppliers. The initial focus is on introducing cloud ICT services into government departments, local authorities and the wider public sector. In order to do this, government has undertaken a G-Cloud procurement framework for services under the OJEU process.
The G-Cloud Programme outlines in more detail how government will:
· Achieve large, cross government economies of scale
· Deliver ICT systems that are flexible and responsive to demand in order to support government policies and strategies
· Take advantage of new technologies in order to deliver faster business benefits and reduce cost
· Meet environmental and sustainability targets
· Allow government to procure in a way that encourages a dynamic and responsive supplier marketplace and supports emerging suppliers
The different cloud services can be searched for by supplier name and various sub categories through the CloudStore online catalogue and then purchased under the standard terms of the overall G-Cloud framework agreement. At present there are four groups of cloud services: Infrastructure, Software, Platform and Specialist Cloud Services. Netpremacy falling under the Specialist Cloud Services section (Lot 4). Netpremacy's offerings include; the resale of Google Apps for Business, Google Apps Vault and Cisco ScanSafe (SaaS), together with the relevant selection, deployment consultancy, change management and support services.
Netpremacy supports a number of existing government deployments with cloud related services including customers such as Suffolk County Council, City of Lincoln Council, Thanet District Council, Merthyr Tydfil Borough Council and Central Bedfordshire Council. Netpremacy is helping these customers to drive down their costs by working in a more innovative way. This includes the introduction of new ways of working in the public sector by facilitating the use of secure collaboration, mobility (including BYOD support) and social communication.
The ability to supply through the G-Cloud Programme is a fundamental part of Netpremacy's strategy to better supply cloud based services into the public sector. Andrew Eden, Enterprise Sales Director commented on the G-Cloud announcement, "As a trusted Google Enterprise Premier Partner we have the necessary expertise and experience to transition and support public sector organisations to cloud-based services." He added, "We understand the cost saving requirements and related demands for innovative new ways of working faced by our customers and are already engaged under the G-Cloud Programme to deliver Google Apps for Business to achieve these objectives".
Netpremacy Global Services provide Google Enterprise solutions, a full portfolio of IP services including national and cross-border MPLS networks and security services to thousands of organisations in over 33 countries around the world. Their fortnightly newsletter provides insightful industry news on security, connectivity and cloud computing trends. To subscribe to their newsletter click here.
Follow @Netpremacy