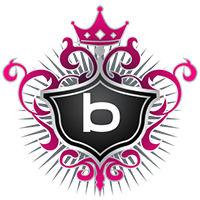 Shop exclusive & easy-to-use site for thousands of fragrances
Chicago, IL (PRWEB) December 02, 2012
Chicago-based fragrance company Beauty Sampling is starting their holiday sales early this year. The brand recently re-emerged after a decision to revamp the entire company from the ground up. From humble beginnings in 2001 as a small retail shop in the suburbs of Chicago, Beauty Sampling has since evolved into a complete virtual store showcasing just about every one of your favorite fragrances and beauty products.
Beauty Sampling's Director of Project Planning admits, "It has taken a lot of hard work to get operations up and running, and the entire team is more excited than ever to announce that the website is a great way for making shopping more convenient this holiday season!"
For the 2012 holiday season Beauty Sampling is offering 20% off of all purchases, including designer fragrances, through the end of the year! In addition to the great discount, shoppers will receive free shipping an any purchases of $100 or more!
Shop exclusive & easy-to-use site for thousands of fragrances by all your favorite designers including: Versace, Chanel, Burberry, DKNY, Kim Kardashian, Givenchy, Fendi, Escada, Armani, Dolce & Gabbana, Tom Ford, Lacoste, Estee Lauder, Calvin Klein and more. Why leave home this holiday season? Complete holiday shopping while cuddled up on the couch with some hot chocolate!
Visit http://www.beautysampling.com today to start holiday shopping or call today to speak with one of our fragrance specialists for gifting ides: 877.726.7591