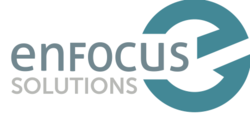 This is valuable insight for anyone needing to develop and prioritize requirements, which is a key component of improved business analysis.
San Antonio, TX (PRWEB) December 01, 2012
Requirements author Robin F. Goldsmith will host the latest webinar from Enfocus Solutions Inc., creators of the leading business analysis and requirements management software Enfocus Requirements Suite™.
In the webinar, to be presented Tuesday, Dec. 4, 2012, at 1:00 pm EST, Goldsmith will describe powerful techniques for discovering "REAL" requirements and documenting scope to dramatically reduce creep. Registration is now open.
"This is valuable insight for anyone needing to develop and prioritize requirements, which is a key component of improved business analysis," said John Parker, CEO of Enfocus Solutions Inc.
According to Goldsmith, defining business requirements is the most important and poorest performed part of system development. In fact, he asserts, many organizations simply define product/system requirements and never define business requirements the product/system must meet to provide value.
Parker said Goldsmith was invited to present an Enfocus Solutions Inc. webinar based on his expertise in business requirements and in keeping projects on budget and on target with business goals.
Goldsmith is the president of Go Pro Management, Inc., a consulting firm that works with and trains business and systems professionals in requirements analysis, quality and testing, software acquisition, project management and leadership, metrics, "REAL" ROI, and process improvement. He is the author of the Artech House book, Discovering REAL Business Requirements for Software Project Success, which one reviewer called a "clear and practical guide that will be a valuable asset to all system development professionals."
The presentation is part of Enfocus Solutions' ongoing Webinar Series designed to help businesses develop better requirements for improved business analysis and bottom-line value. Webinar titles in this series include:

The Art of Writing a Business Requirements Document
Boost Your ROI with Better Business Analysis
Business Analysis Requires More Than Just Requirements
Deliver Maximum Value Through Business Analysis
The Rules of Requirements
Get Agile — What You Need to Know About Agile Requirements for Enterprise Projects
Product Overview — Introduction to Enfocus Requirements Suite
Registration information for the current webinar and for all Enfocus Solutions Inc. presentations is available here.
Enfocus Requirements Suite™ is a hosted business analysis solution consisting of software and content. It backs requirements management automation with a proven framework for business analysis and a knowledgebase of tools, practice guides, resources, and training courses. With Enfocus Requirements Suite™, users, stakeholders, business analysts, and IT resources can work together to define, prioritize, and manage requirements addressing strategy, people, process, and technology.
More information about Enfocus Requirements Suite™, along with a product demo and access to a 14-day free trial, is available at http://www.EnfocusSolutions.com.
About Enfocus Solutions Inc.
Enfocus Solutions Inc. helps businesses spur innovation, save time, and cut costs by capturing, managing, and leveraging the requirements of their people, processes, and technology. Its flagship product, Enfocus Requirements Suite™, a Web-based tool, automates business analyses and requirements management best practices to enable successful enterprise IT project delivery. The tool is the only application available that permits and encourages stakeholders to directly contribute and collaborate with IT project teams. Enfocus Solutions Inc. is a privately held company headquartered in San Antonio, Texas.