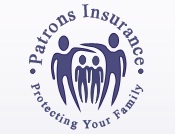 Cooking was involved in an estimated 154,000 home structure fires that were reported to U.S. fire departments.
Largo, FL (PRWEB) December 04, 2012
The agents at Patrons Insurance, Inc., a Florida insurance agency, urge the Florida community to be safe in their kitchens, in light of recent statistics on kitchen fires. The holidays are right around the corner! It's safe to say that many homeowners will be spending a large portion of their time in the kitchen around Thanksgiving and throughout December.
"Cooking was involved in an estimated 154,000 home structure fires that were reported to U.S. fire departments. The reported fires caused 410 deaths, 5,310 injuries and $993 million in direct property damage," according to recent stats by the National Fire Protection Association (NFPA). To avoid these types of issues, it is important that all home cooks, chefs and bakers in Florida are aware of a few kitchen safety tips. Fortunately, Patrons Insurance, Inc. is here to provide the community with some:

Never leave the stove unattended, not even for a few minutes;
Always turn pot handles toward the center of the stove to avoid a spill;
Use caution when handle hot objects;
Keep children away from the stove;
Avoid wearing loose clothing or long sleeves when working over a stove or flame;
Keep working areas clean and free of debris that could easily catch fire (dishcloth, paper towel, etc.);
Remain equipped with a fire extinguisher and know how to use it;
Keep smoke detectors fully charged with new batteries;
Be careful with hot grease. Never throw it in the garbage can;
Keep all electric kitchen appliances away from sinks/water;
Never use water to put out a grease fire. It will make it worse! Use baking soda.
Patrons Insurance Agency, Inc. is committed to making sure the Florida community is safe, no matter what time of year it is. With the holiday season quickly approaching, these tips are sure to make homeowners and others aware of the risks in the kitchen. The agency also encourages the community to check in on their Florida home insurance policy. In the event that there is a mishap in the kitchen, the proper coverage will serve as much needed financial back-up.
The agency hopes that residents take these tips into consideration. The last thing it wants is for locals to file home insurance claims this holiday season.
About Patrons Insurance Agency, Inc.:
Patrons Insurance Agency, Inc. is a family owned and operated FL insurance agency. The agency has been protecting families and businesses since 1991, and it works with each client to get the best coverage for his or her unique situation at the lowest possible cost. The fact that it is an independent insurance agency means that Patrons Insurance Agency, Inc. works for you, not the insurance companies. You're more than a number to us. Our clients are our friends and neighbors. They're real people who need real solutions to their insurance concerns. At Patrons Insurance Agency, Inc. we're proud to offer the more effective home, auto, business and health insurance solutions – and so much more!