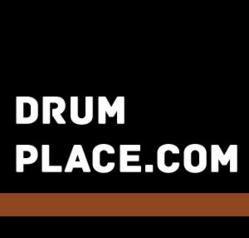 Buying my favorite songs for drums is so simple here. The shipping was fast and I had no trouble finding the drum songbook I needed.
Chicago, IL (PRWEB) December 21, 2012
Sheet music enthusiasts have taken the web by storm, provoking artists like Beck to release his latest album "Song Reader" in sheet music form. When asked about his decision by Rolling Stone Magazine, Beck stated, "I think there's something human in sheet music, something that doesn't depend on technology to facilitate it - it's a way of opening music up to what someone else is able to bring to it." While the use of sheet music may seem very traditional, bringing to mind images of ornate concert halls or by-gone times, the owners of Drum Place are making the case that sheet music is a very modern thing.
Launched in 1996, Drum Place was started by a family of musicians for other aspiring musicians. Their goal has been to provide sheet music for drummers at an affordable price without limiting the quality of their selection. Since then, they have won over drum enthusiasts from a variety of genres, including metal, rock, pop, world, classical, and more. Their latest decision to completely redesign the look of their site came out of a desire to further connect with the needs of customers.
"We've always been a part of the music community and listened to the needs of drummers. This site redesign naturally felt like the next step for us to make. Over the next few months this new website along with the Drum Place twitter will enable us to better communicate with our customers and keep them satisfied"
Take a look at the new Drum Place twitter and find out about special discounts, new drum sheet music, and drum content only available here.
The owners of Drum Place have worked hard to continue providing sheet music for drums in a variety of formats, enabling new and seasoned drummers to bring their own perspective to the music. Over the last few years the site has expanded its sheet music collection to include drum music for snare drums, drum sets, double bass, and other percussion instruments. Having such a large selection of choices to choose from has helped make Drum Place one of the biggest online retailers for drum music.
Making sure the needs of new drum music enthusiasts are met hasn't been easy but it definitely has been rewarding for the Drum Place crew. Check out the new look of Drum Place at http://www.drumplace.com and take advantage of their site relaunch sale of 10% off all orders over $50.