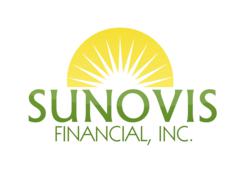 A simple change can help impact cash flow quite significantly in some practices.
San Francisco, CA (PRWEB) December 11, 2012
A report issued by Accenture in September shows that private practice physicians have dropped from 57 percent in 2000 to just 39 percent in 2012. The report also projects an additional 3 percent drop in the number of private practice physicians in the next 12 months. Much of this drop has been blamed on the poor financial conditions for private practices, but is this really the case?
Many physicians will tell you that their cash flow issues stem from new government regulations, Medicare reimbursement cuts, increased drug costs, and increased business costs overall. Outsiders often claim that it is the lack of business skills that causes so many business problems for physicians. After all, they are physicians and have no formal business education or training.
So, how can the problem that is affecting so many physicians be addressed? Because the major issue faced by many medical practices is related to cash flow, the proper solution is to manage cash better. This will enable physician practices to pay their bills, their employees and themselves.
Solution number one is to increase collection efforts. Whether its private collections or insurance claims,physicians needs to designate a staff member to handle this as a priority. Collections don't stop at back end collections either. Review your upfront payment policy to ensure that patients are being properly billed for their co-pay and these monies are being collected at the time of service. This simple change can help impact cash flow quite significantly in some practices.
A second solution also considers receivables, but this time the focus is on selling your receivables at a discount to get the cash immediately. This practice is known as factoring. Once the receivables are sold the collections agency is responsible for collections and the physician practice has cash that can be used appropriately.
A third solution is to investigate alternative lending sources. While banks and credit unions may no longer be easy for small businesses to borrow from, there are new services that have emerged to fill the void. Sunovis Financial is one of these alternate lenders who work to match small businesses with sources of capital including short-term micro loans.
Solution number four is to consider a business line of credit. Having a line of credit is like having an emergency fund available. When times are bad you can use it to tide you over and when times improve you pay the loan back.
It's true that many doctors are avoiding private practice because of the perception that it cannot be made profitable, but the real key is for physicians to learn some simple business acumen that will help them survive in a more challenging environment.
About Sunovis Financial
Every small business is important to local communities and even more important in rebuilding the American economy. Today more than ever, small businesses need capital and assistance to thrive, and that is what Sunovis is focused on.