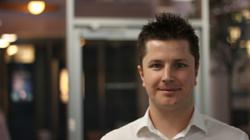 We can also arrange it for you regardless of which hotel you're staying at
Melbourne, Au (PRWEB) December 01, 2012
In its weekly video blog, Pan Australian Travel shares travel tips from its Managing Director's recent trip to Bali.
Most hotels in Bali offer a service where a staff member will meet a passenger at the arrival gate to help the passenger get through customs, collect baggage, and get his or her visa.
"We can also arrange it for you regardless of which hotel you're staying at," said Jake Hower, Managing Director of Pan Australian Travel.
Based on his own experience with this on his recent trip to Bali, the assistance upon arrival helped speed up the process considerably.
"It took us about 10 minutes to get all the way through the airport once we landed as opposed to 45 minutes without the service. It was well worth an extra 20 or 30 dollars per person to have that service," said Mr. Hower.
In the video (click here for the video), Jake also advises against riding scooters on trips since most travel insurance policies do not cover travellers who get into an accident on a scooter.
"If you rent a scooter, check your travel insurance policy to see if it covers scooters. Frankly, the risks associated with not being covered are probably not worth it," advised Mr. Hower.
Jake also advises travellers to take the socks offered by airlines whenever they are offered. These socks have been designed to increase blood flow so that passengers can decrease their risks of getting DVT problems.
The last tip Jake imparts is to get noise cancelling headphones for long flights.
"Noise-cancelling headphones are good for a couple of reasons. One is that they're great for watching shows on the plane. You can also keep them unplugged and put them over your ears to cut out a lot of the engine noise. They're actually quite good for sleeping in as well," advised Mr. Hower. "It's well worth it to invest in a good pair of noise-cancelling headphones if you travel long distances once or twice a year."
Travellers looking for more tips can go to the blog at Pan Australian Travel.