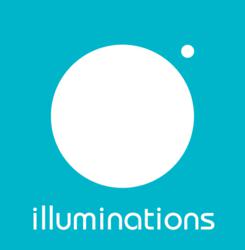 I was astounded at how much work related stress was affecting my life, I knew that I was out of balance, and I knew that I was working too much, but until I was offered this course, I really didn't realize how out of balance I had gotten
Dubai, Abu Dhabi, Sharjah (PRWEB) December 02, 2012
Illuminations has been aware for some time that in todays highly competitive and technologically focused workplace, demanding work hours are causing executives to encounter higher levels of stress. This results in poor performance, absenteeism and un-cohesive working styles and behavior. Staff sometimes resort to unhealthy habits as a way of relief, and this can spill over into their personal lives, affecting whole families and communities. Illuminations understands that for this group of people, there is a huge need to learn techniques to de stress and create work life balance.
As an effective solution for work related stress, illuminations offers a range of self-management programs with the aim to reduce stress and get to the core of issues around self esteem, addictions, fatigue and handling conflicts and work demands in the corporate workplace. Illuminations understands the benefits to the business and to the work environment if the well-being of staff is held in high esteem and encouraged and supported by management. The courses and training courses which are designed and delivered by Illuminations provide quick and effective tools in short time periods which fit into the work day easily.
Illuminations guides corporate clients through a range of four training courses based on the following methods;
Meditation courses are offered in companies due to its powerful effect in reducing stress levels, and creating more balance and harmony amongst regular meditators. Illuminations strongly advocate the mind as the most powerful tool gifted to mankind, if used effectively. However, when people are under stress, worry, fear and over think, the mind works against its natural calmness, causing a vicious circle which is hard to break without the correct understanding and awareness. The mind holds the solution for most of our problems, therefore the goal through illuminations corporate meditations is to work with the mind and harness its true potential.
Meditation is a powerful tool, which employs the mind-body connection to achieve specific developmental goals.
The second course offering is Illuminations "Core Amplification Process Program". The objective of this workshop is to explain to participants the amplification power of the sub conscious using the human mind as a model. The workshop empowers particpant's and teaches them easy techniques to access the amplified awareness state for enhancing skills and productivity. In this program, techniques are taught which assist staff to completely relax and learn how to sleep healthily and fully.
The third course offering is Mental Banking. The objective of this workshop is to empower participants with an extremely powerful tool to program their inner voice to achieve tangible and intangible results. The model have shown results in helping people to become more motivated, remove procrastination and become more effective and efficient in the workplace.
The fourth of Illuminations targeted courses is Team Building and Creativity, this workshop aims to promote an environment of staff connectedness and oneness through the creative and innovative process.
The final workshop is Stress Management for Conflict Resolution, assisting staff to gain a deeper insight into the synergistic relationship between stress and conflict and to discover ways of effectively dealing with them, creating a healthy work and personal environment.
A recent participant has commented;
"I was astounded at how much work related stress was affecting my life, I knew that I was out of balance, and I knew that I was working too much, but until I was offered this course, I really didn't realize how out of balance I had gotten. I am so grateful to the team at Illuminations for helping me to find balance and a sense of peace now. I feel I have the tools and the techniques to manage this by myself now, with occasional support from Illuminations other services"
Illuminations work was borne out of a growing desire by people to need support to look within themselves for the answers and guidance to support them to live happier more peaceful lives. Illuminations understand the importance of supporting this personal journey and offer a full range of holistic services for clients, yoga, meditation, hypnotherapy, feng shui, astrology, truly creating a space where everyone can find a suitable method of unlocking their true potential.
Their mission remains unchanged from when their work started a number of years ago, and that is create a nurturing environment where individuals gain access to support and empowering tools and techniques to access the inherent wisdom which lies within. Illuminations bring clients to this understanding of the well of peace and calm which lies within, transforming clients lives.