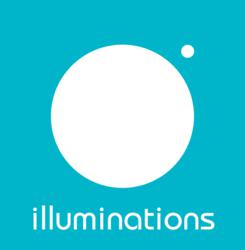 Our open house days are a fun way for us to promote the huge benefits of our center and the services we provide from there. We love to give something back to our clients to say thanks for their continued support and appreciation for our work
Dubai, Abu Dhabi, Sharjah (PRWEB) December 03, 2012
Christmas is a time of sharing with family and friends, a time to reflect on all that has happened and all that is to come in the next year. At Illuminations it is a time to reach out to a wider number of people as they make their special preparations, assisting them to take a little time out during a busy season. This year, Illuminations are offering clients an open house day at their Jumeirah Towers Center.
Open house days are a not for profit partnership initiative hosted by Illuminations to introduce people to their services and range of self discovery tools, but also a way for them to give back to communities in other countries who need help and support at this time of year. Clients can learn more about holistic healing and self- development, having an opportunity to explore all the different tools and techniques to "live light" and gain deeper insight of how the mind-body-energy influences the experience of life. Illuminations holds open house events every 3 months, giving their clients and new friends the chance to learn more about their services in a fun and no commitment setting.
This will be their first ever charity initiative in partnership with the Balashram Orphanage for children in Odisha, east India. Odisha is an area in India which, due to its coastal location is prone to winter storms, when these hit the area, and there have been some severe storms, villages are washed area, and wide spread devastation is caused. The proceeds of the Illuminations Christmas Special and Open House will go directly to helping these children worst affected, it will assist them with education and health care as their villages rebuild.
The event will be held at the Jumeirah Towers center, which is a calm oasis this busy time of year. Clients can take part in a full range of services throughout the day which include;
Information stalls with healing therapists on hand to talk about what is needed.
Wellness consultant available for discovery chats!
Aura pictures taken and explained.
Chakra Diagnosis, balanced with specific affirmations.
Free tarot and angel card readings.
Meditation sessions throughout the day.
Free scheduled seminars all day.
More information on the event can be found on their website, and through their Facebook page. The event will be held between 1pm-9pm and since it is completely free for clients and new friends of illuminations, it is only donations if given which will be sent directly to Odisha Balashram Orphanage.
Soniyaa Punjabi, CEO and founder says;
"Our open house days are a fun way for us to promote the huge benefits of our center and the services we provide from there. We love to give something back to our clients to say thanks for their continued support and appreciation for our work. We are especially proud this time around to be partnership with a community in India, to which all the proceeds of this work with go directly"
Illuminations work was borne out of a growing desire by people to need support to look within themselves for the answers and guidance to support them to live happier more peaceful lives. Illuminations understand the importance of supporting this personal journey and offer a full range of holistic services for clients, yoga, meditation, hypnotherapy, feng shui, astrology, truly creating a space where everyone can find a suitable method of unlocking their true potential.
Their mission remains unchanged from when their work started a number of years ago, and that is create a nurturing environment where individuals gain access to support and empowering tools and techniques to access the inherent wisdom which lies within. Illuminations bring clients to this understanding of the well of peace and calm which lies within, transforming clients lives.