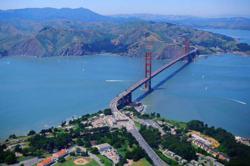 (PRWEB) December 03, 2012
Zane Benefits, the leader in Defined Contribution Healthcare, Health Reimbursement Arrangements (HRAs), and Private Health Exchanges, today published an article about using HRAs to comply with San Francisco's Health Care Security Ordinance (HCSO).
The San Francisco Labor Standards Enforcement allows an (HRA) to be used to meet the HCSO requirements of San Francisco. In this article, we will cover using a HRA to pay for HCSO Health Care Expenditures (HCEs).
One of the many benefits of using an HRA to comply with San Francisco's HCSO ordinance, compared with using a traditional group health insurance plan, is that the employer may recoup unused expenses after an employee leaves the company.
In fact, among employers that used HRAs in 2011 to satisfy the HCSO requirements, just 17% of the nearly $66 million was actually reimbursed to employees, according to a report issued by the city's Office of Labor Standards Enforcement.
Since 2011, these new provisions have been put into place for businesses wishing to use an HRA to pay for employee HCEs:
(1) The contributions must be reasonably calculated to benefit the employee;
(2) The contributions must remain available to the employee for a minimum of twenty-four months from the date of the contribution;
(3) The employee must receive a written summary of each contribution within 15 days of the date of the contribution; and
(4) Upon separation, employees must be provided with a written summary of their account within 3 days and the funds must remain available for a minimum of 90 days.
READ THE FULL ARTICLE on HRAs & HCSO to see a breakdown of these rules, as well as information on using an HRA Administrator to comply with HCSO.

About Zane Benefits, Inc.
Zane Benefits, Inc, a software company, helps insurance brokers, accountants, and employers take advantage of new defined contribution health benefits and private exchanges via its proprietary SaaS online health benefits software. Zane Benefits does not sell insurance. Using Zane's platform, insurance professionals and accountants offer their clients a defined contribution plan with multiple individual health insurance options via a private health exchange of their choice.