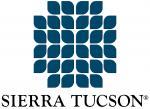 Sierra Tucson is proud to support our healthcare community
Phoenix, AZ (PRWEB) December 03, 2012
Sierra Tucson, an international leader in the treatment of addictions, pain management, and mental and behavioral health disorders, is set to hold its Fifth Annual Phoenix "Gratitude for Giving" Celebration on Friday, December 7, 2012, from 8:30 – 11:00 a.m. at the Arizona Biltmore, Grand Ballroom, 2400 East Missouri Avenue, Phoenix, Arizona.
The event will recognize seven medical and clinical professionals for their outstanding contributions to the Phoenix community. The honorees were nominated by their peers, and over 280 professionals are scheduled to attend. Media are invited to attend free-of-charge.
The following individuals will be recognized for their service:

Aaron Wilson, M.D., Valley Hospital-Phoenix – Compassion Recognition
Ana Gomez, M.C., LPC, Private Practice – Hope Recognition
Dorothea De Lugt Collins, LISAC, Calvary Addiction Recovery Center – Humility Recognition
Marcus Earle, Ph.D., LMFT, CSAT, Psychological Counseling Services – Spirit Recognition
Gigi Veasey, LCSW, LISAC, CCBT, ARS and GNV Counseling – Spirit Recognition
Dawn E. Noggle, Ph.D., Maricopa County-Correctional Health Services – Vision Recognition
Lauro Amezcua-Patiño, M.D., FAPA, Aurora Behavioral Health System East and Metropolitan Neuro Behavioral Institute – Gratitude Recognition
"Sierra Tucson is proud to support our healthcare community and congratulates each of these honorees for giving so much of themselves to this worthy profession," said Sierra Tucson's Executive Director, Stephen Fahey, MSW, MBA. "Sierra Tucson recognizes the value of these professionals who inspire us with expertise and passion in their work."
For more information, contact Lisa Jane Vargas at LVargas(at)SierraTucson(dot)com.
About Sierra Tucson
Since its inception in 1983, Sierra Tucson has become an international leader in the treatment of addictions, eating disorders, mood disorders, pain management, and trauma/PTSD. A fully licensed Level 1 Specialty Hospital and Level 2 Behavioral Health Residential Treatment Center, Sierra Tucson is known for its holistic, bio-psycho-social-spiritual treatment approach and expertise in treating co-occurring disorders. Individualized treatment plans incorporate 12-Step philosophy, a wide variety of innovative and integrative therapies, a Family Program, and a combination of Western and Eastern Medicine practices. Dually accredited by The Joint Commission, Sierra Tucson employs seven full-time physicians as a key part of its multidisciplinary treatment team. Located on 160 acres at the foot of the Santa Catalina Mountains near Tucson, Arizona, this exceptional facility offers a beautiful, natural healing environment and the highest level of confidentiality. For more information about Sierra Tucson and its programs, call 800-842-4487.
Sierra Tucson is a member of CRC Health Group, the most comprehensive network of specialized behavioral care services in the nation. CRC offers the largest array of personalized treatment options, allowing individuals, families, and professionals to choose the most appropriate treatment setting for their behavioral, addiction, weight management, and therapeutic education needs. CRC is committed to making its services widely and easily available, while maintaining a passion for delivering advanced treatment. Since 1995, CRC programs have helped thousands of individuals and families reclaim and enrich their lives.
# # #