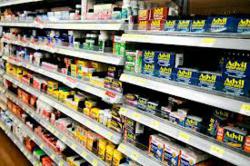 (PRWEB) December 04, 2012
Zane Benefits, the leader in Defined Contribution Healthcare and Health Reimbursement Arrangements (HRAs), today published FAQs regarding medications and HRAs.
The Zane Benefits Claims and Participant Support department is frequently asked "can over-the-counter medicines and drugs still be reimbursed through an HRA?"
The answer is yes, with a "but". Due to health care reform, the IRS now requires all over-the-counter medications to include a doctor's prescription in order to be to be reimbursed through an HRA.
OVERVIEW OF HRAS, OTC MEDICINES AND DRUGS
Section 9003 of the Affordable Care Act established a new uniform standard for medical expenses. Effective January 1, 2011, distributions from HRAs will be allowed to reimburse the cost of over-the-counter medicines or drugs only if they are purchased with a prescription. This new rule does not apply to reimbursements for the cost of insulin, which will continue to be permitted, even if purchased without a prescription.
The IRS clarified that for the purpose of over-the-counter expenses, a prescription means "a written or electronic order for a medicine or drug that meets the legal requirements of a prescription in the state in which the medical expense is incurred and that is issued by an individual who is legally authorized to issue a prescription in that state."
HOW THE NEW HRA OTC RULE WORKS
Under the new rule, before an HRA can reimburse you for an over-the-counter medicine or drug purchase, you must provide the prescription for the medicine, along with "other information from an independent third party that satisfies the requirements." This includes:
A customer receipt issued by a pharmacy which identifies the name of the purchaser or the name of the person for whom the prescription applies, or
The date and amount of the purchase and an Rx number satisfies the requirements for over-the-counter medicines or drugs, or
A receipt without an Rx number accompanied by a copy of the related prescription.
Please note that over-the-counter medications prescribed for general good health or prevention are not reimbursable, even with a doctor's prescription.
THE NEW RULE DOES NOT APPLY TO OTC EXPENSES THAT ARE NOT MEDICINES OR DRUGS
These rules do not apply to over-the-counter items that are not medicines or drugs, including but not limited to equipment (such as crutches), supplies (such as bandages), and diagnostic devices (such as blood sugar test kits). Such items may qualify for reimbursement under an HRA if they otherwise meet the definition of medical care in Code Section 213(d).
Read the full article on HRAs & Drugs to view examples of items that will not require a prescription.

About Zane Benefits, Inc.
Zane Benefits, Inc, a software company, helps insurance brokers, accountants, and employers take advantage of new defined contribution health benefits and private exchanges via its proprietary SaaS online health benefits software. Zane Benefits does not sell insurance. Using Zane's platform, insurance professionals and accountants offer their clients a defined contribution plan with multiple individual health insurance options via a private health exchange of their choice.