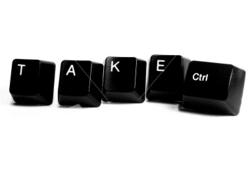 (PRWEB) December 06, 2012
Zane Benefits, the leader in Defined Contribution Healthcare, Health Reimbursement Arrangements (HRAs), and Private Health Exchanges, today published information outlining why Defined Contribution helps brokers, employers and employees at the same time.
Employers need a competitive health benefits program to recruit and retain top employees, but traditional employer-sponsored health insurance has become unaffordable. As a result, businesses of all shapes and sizes are considering offering "healthcare reimbursements" vs. "health insurance" rather than reducing or cutting out benefits completely. Similar to employers' recent shift to from "defined benefit" pension plans to "defined contribution" 401k plans in the retiree benefit space, defined contribution healthcare plans are becoming an attractive alternative to traditional "defined benefit" employer health insurance plans.
With a defined contribution healthcare plan, a company utilizes a health reimbursement arrangement (HRA) to reimburse its employees tax-free for individual health insurance premiums and other covered medical expenses, such as doctor visits and prescription medications. The employer makes available to each employee a fixed HRA dollar amount (aka "defined contribution"), which can vary by employee class. This differs from the traditional "defined benefit" health insurance approach, whereby an employer selects and funds a single "one-size-fits-all" health plan for employees and their families.
So, how can jumping on the defined contribution healthcare bandwagon be a win-win-win for Brokers, Employers and Employees?
Read the full article on "Why Defined Contribution is a Healthcare Win for Brokers, Employers & Employees" to learn why!