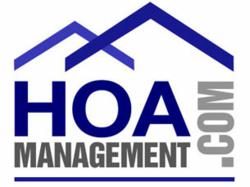 San Diego, CA (PRWEB) December 03, 2012
HOA Management (.com) is proud to announce a new advertising partnership with Barrera and Company, Inc. Barrera and Company specializes in reserve studies for community associations. Barrera & Company, Inc. is a second-generation, family-owned business established in 1980 by the late F. Shawn Barrera, a licensed General Contractor, who started the Company in Solana Beach.
Barrera and Company will be featured on the HOA Management (.com) vendor directory page, with advertising that focuses on their reserve study services. Visitors to HOA Management (.com) can learn more about Barrera and Company by clicking on their profile page, which allows users to click-through to Barrera's homepage. Barrera was the first reserve study company to develop web-based software, enabling clients to develop reserve budgets in real time, at any time, any place.
Throughout its history, Barrera has always demonstrated leadership through innovation and a commitment to improving the customer experience. The Company completes over 1,000 reserve studies a year throughout the United States, advising owners and investors to see the value in planning for the future. Based in San Diego, they provide services to clients in Oregon, Florida, Hawaii, Virginia, and Washington.
HOA Management (.com) is a leading HOA property management directory that uses targeted marketing strategies to reach out to community associations and offer them free access to its online directory. Association residents and board members are able to connect with professional management companies and service providers in their local area by searching on the HOA Management (.com) directory. To learn more about HOA Management (.com), visit http://www.hoamanagement.com or email sales(at)hoamanagement(dot)com.
###