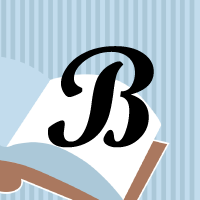 We hope to change the publishing industry with reviewers help.
(PRWEB) December 03, 2012
Book reviewers pave the way to the best books and that is how publishing should be running. Bookkus Publishing takes reviewers input to choose which books to publish and which books not to publish. Reviewers change the face of publishing by choosing what is on the shelves and what isn't and by choosing who to publish and who will rewrite.
A group of normal readers reads stories before they reach the market. This lets the publisher make right decisions about publishing the book. Feedback gives poor quality stories the chance to be rewritten and later published into great stories. It also gives Bookkus an idea of who to market the book to. All three parties benefit from this arrangement.
Join the site and read a book offline or online to become a book a reviewer. All the books are unpublished without any reviews, no readers, and no feedback. Book reviewers get to be the first people to lay eyes on new lines of story and new worlds. They can be enthralled in romances and mysteries no one has ever experienced before and help the world discover these books by choosing them for publishing.
Bookkus uses a group of 30-40 reviewers to help choose the absolute best books to publish. Bookkus is able to estimate sales, market size, and the chances the book will be successful in the market by using a group of statistical relevance.
Reviewers receive the benefit of having their name in the credits in the book and also getting a copy of the book. They also read free books and discover new authors. They get the chance to affect publishing like no other reader.
"We found many people wondering 'How to become a book reviewer' and this is a service where they can review and help new authors," says William Yatscoff, CEO and Founder, "They want to know how to write a review and where they can make a difference. We let them write a review that actually matters. We choose books to publish with the reviews. To become a reviewer with us is to write a review that matters. We hope to change the publishing industry with reviewers help."
Crowdsourcing is continually appearing in industries that have traditional roots and need a shake, but publishing has been slow to embrace this in any other form than crowd funding. Bookkus only uses the crowd as a rating tool instead of a funding tool. This lets users engage more freely and not be bound by dollar signs.
Bookkus Publishing wants authors for writing and publishing books as well.
Company Information
Bookkus Publishing (http://www.bookkus.com) is a full service, independent, publisher for new authors selling books throughout America, Australia, Canada, and England. Books are chosen by a community of 30-40 reviewers who rate a section of each book and decide on which books are to be published. Authors submit manuscripts and reviewers discuss their books. Authors who are not published receive feedback on how to improve their book while authors who are published receive all the services of a trade publisher. Bookkus Publishing opened in September 2012.
###