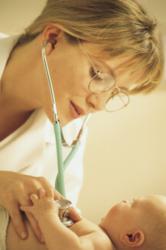 MAKE YOUR NURSING DREAM COME TRUE!
Shepherdstown, WV (PRWEB) December 03, 2012
A1Nursing.com has recently launched an information portal that gives complete insight into the kinds of salary structures practiced in nursing industry across different regions of United States, and the most comprehensive comparison of pay-outs at different levels.
A new information portal launched by A1Nursing.com presents a detailed view of the salaries that are offered to different kinds of nurses at various levels of their carrier. The interested aspirants would get to know all about the different kinds of nurses and how their salaries differ from each other.
The information given at A1Nursing doesn't end here. The portal also gives a detailed comparison of salary payouts practiced in different states in U.S. It is most natural for an individual to see a growth path in an industry before joining it. Keeping that into consideration, the nursing portal clearly explains the payout structures as per the experience that a nurse can gain over a period of 1- 20 years.
Take a look at average salary figures of pediatric nurse.
The website even lists out top 5 states in terms of salary to work as a nurse along with plenty of other comparisons such as salaries sorted by top 5 metropolitan areas. For example, average payout for a registered nurse is maximum in New York ranging from $39,884- $81,764.
The Founder of A1Nursing explained his views stating "the best city or a metropolitan for a nurse to start her carrier would be San Jose-Sunnyvale-Santa Clara, CA, where the average payout is around $110,080."
Facts and numbers mentioned in the website have been amassed by combining results from a series of rigorous surveys. Such stats can turn out to be a great aid to all the aspirants who wish to start a nursing career as it can make decision-making process very easy in terms of the kind of nurse they want to become, and the city/state where they'd like to kick-start their career.
A dedicated section on the website also presents great compilation of nursing related articles where you can find blogs on topics like comparison between a nurse practitioner's salary, a registered nurse's salary, pediatric nurse salary, most common nurse interview questions and tips to answer them, as well as other inputs on nursing management, details about a navy nurse and much more, covering precise information on different facets of nursing industry.
Giving an overall view of the nursing industry in United States and taking figures from U.S. Bureau of Labor Statistics, the founder of A1Nursing.com gave few more interesting facts and figures to the media saying, "There are 2,583,770 Registered Nurses working in the U.S. according to the Bureau of Labor Statistics. Approximately 1,492,000, or 57% of them, are listed as working in hospitals. Of all the Registered Nurses employed in the United States over 50% of them work in hospitals. Approximately 223,970 work in doctor's offices or clinics. There are 128,420 working in nursing homes and almost 120,000 working for employment agency or travel nurse positions. An additional 134,420 are listed as working in home health."
In short, A1Nursing.com serves as an ultimate source of information for all the information in nursing industry.
About A1Nursing.com
A1Nursing.com is an information portal purely focused on the nursing industry and more importantly the salary payouts of nurses all across United States. It intends to help the beginner and experienced nurses in the industry to analyze their current status and take the best call for their future.
To discover the other interesting facts about nursing industry, visit http://a1nursing.com/