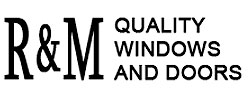 San Francisco (PRWEB) December 04, 2012
In San Francisco, Bay Area residents are pleased to learn that crimes like murder, rape, robbery and assault have all fallen. Unfortunately, home burglaries have increased over 2011. In light of those statistics R & M Quality Windows and Doors wants to remind Bay Area residents to take the necessary steps to protect their families and homes.
One of the company's recommendations is laminated glass window installation. This simple step helps to keep residents safe by adding yet another barrier to deter burglars from trying to enter a home. It may not stop the truly determined criminal from gaining entry, but it will encourage most burglars to seek easier targets.
Laminated glass is a combination of glass panels and plastic sheeting compressed together into a single unit. When struck by a forcible impact the glass does not shatter because it's held together with the plastic sheeting. In the arena of burglary, it would take quite a bit of effort and noise to enter a home through a window made of laminated glass. And since burglars hate noise, laminated glass is likely to send them elsewhere.
Jen Martinez of R & M Quality Windows says laminated glass is also great for noise reduction. It provides a natural sound barrier to keep out traffic noise, barking pets, loud neighbors, and playing children. It is the ideal solution for busy neighborhoods close to high traffic areas. For more information about laminated glass windows and all R & M Quality Windows and Doors products, visit the company's website at http://www.randmwindowsdoors-sf.com.
About the company:
R & M Quality Windows and Doors is a Bay Area window and door replacement specialist that is dedicated to providing an elevated quality of workmanship and unparalleled customer service at the best price. The company serves the greater San Francisco Bay Area, including Newark, Fremont, Union City, Hayward and San Jose. For more information visit their website at http://www.randmwindowsdoors-sf.com.