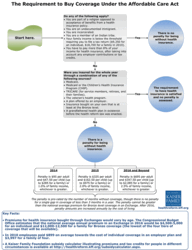 (PRWEB) December 07, 2012
Zane Benefits, the leader in Defined Contribution, Health Reimbursement Arrangements (HRAs), and Private Health Exchanges, today published information for individuals concerned about how the Affordable Care Act (ACA) will affect them in 2014.
The Affordable Care Act does not require individuals to purchase health insurance, but most individuals face penalties starting in 2014 if they don't puchase qualified coverage for their household.
The article provides a simple flowchart that illustrates how those individual responsibilities will work. It starts with some basic questions about an individual's status and income. Then, it moves the individual through questions about current insurance status. By answering these simple questions and moving though the flow chart, an individual will be able to determine whether or not they will have to pay a penalty in 2014 for not having qualified health insurance coverage.
The article also estimates the penalty for 2014, 2015, and 2016. Premiums for health insurance bought through Exchanges would vary by age. The penalty is pro-rated by the number of months without coverage, though there is no penalty for a single gap in coverage of less than 3 months in a year. The penalty cannot be greater than the national average premium for Bronze level coverage in an Exchange. After 2016, penalty amounts are increased annually by the cost of living.
**View the individual penalty flow chart in full size**

About Zane Benefits, Inc.
Zane Benefits, Inc, a software company, helps insurance brokers, accountants, and employers take advantage of new defined contribution health benefits and private exchanges via its proprietary SaaS online health benefits software. Zane Benefits does not sell insurance. Using Zane's platform, insurance professionals and accountants offer their clients a defined contribution plan with multiple individual health insurance options via a private health exchange of their choice.