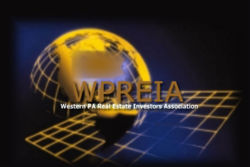 "If you want to go somewhere, it is best to find someone who has already been there" Robert Kiyosaki, Author of Rich Dad,Poor Dad
Pittsburgh, PA (PRWEB) December 03, 2012
The Western PA Real Estate Investor's Association is proud to announce a partnership with Tambellini's Ristorante of Pittsburgh's Cultural district, to bring Rich Dad's Cash Flow game to the Pittsburgh Area.
The Cash Flow game is the brain child of Robert Kiyosaki, the best-selling author of the Rich Dad, Poor Dad book series. Mr. Kiyosaki created this game as a stand-alone educational tool, to teach people how to get out of the rat race and attain financial freedom. Game players choose from a variety of investment options in an attempt to replace their income with passive, investment income. The first player to purchase his or her dream property is declared the winner of the game.
There is no other game that so playfully illustrates the goals of the Pittsburgh based, Western PA Real Estate Investors Association. The local investing club has a mission statement that includes teaching ordinary people how to achieve financial freedom in any economy, just like Robert Kiyosaki's products do. Club members Charlie and Janet Pelligrini are also real estate investors along with running their very successful downtown restaurant. So there is a natural synergy that ties this very popular game, to the well know restaurant, to the Pittsburgh real estate market.
The cash flow game is a great tool for anyone who wants to learn financial literacy. This new club will add a special dimension to the game. The membership of the Western PA Real Estate Investors Club will be playing alongside of anyone who wishes to play. Having a group of real world successful investors to play within any group is a unique benefit for all players. Members of the WPREIA will be there to offer assistance and the wisdom of experience to the novice players. Meet and interact with real investors, who have already escaped the rat race. Network with people who already own income producing properties. Get all of the education without any of the risk that comes with real investing.
There is no fee to play, there is no membership required, and all you need to do is show up and have a good attitude. Details can be found on the newly created meet up site for this club. The games will be played at Tambellini's, located at 139 7th St, Pittsburgh, PA 15222. Anyone interested in attending can just drop in between 6:30 and 7:00 PM on the second Thursday of any month in 2013. Details can be found on the WPREIA web site, the Tambellini's Ristorante web site, or the meet up page for the Pittsburgh Cash Flow Gamers Club