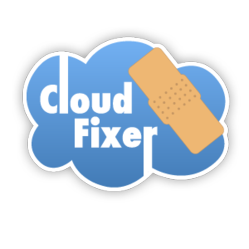 Our goal is to inexpensively and efficiently help nonprofits who are scrambling in light of Common Ground's discontinuation.
Austin, Texas (PRWEB) December 20, 2012
Prelude Interactive has announced the launch of its 'Common Ground Analyzer' designed to help nonprofit organizations that have been using Blackbaud's soon-to-be discontinued Common Ground CRM product. The new tool (part of the company's CloudFixer product line) will evaluate a nonprofit's objectives and usage of the Common Ground platform to helping determine the best replacement CRM platform.
"Our goal is to inexpensively and efficiently help nonprofits who are scrambling in light of Common Ground's discontinuation. Our tool will help them choose the best new CRM platform and aid in what could be a very expensive, frustrating and time-consuming process," said Ehren Foss, founder of CloudFixer.
Blackbaud made the announcement in September and says Common Ground will be supported through March 2014, but all customers must transition by then. The new CloudFixer product has specifically been developed to help these nonprofits with this transition.
The Common Ground Analyzer is designed to especially help small and medium-sized organizations who do not have a full-time Salesforce administrator or cannot afford continuous consulting services. Additionally, the current consultants of those organizations can receive accurate, deep, and unbiased information about their clients' usage of Common Ground or Common Ground Enterprise. The tool works by accessing Salesforce platform APIs to analyze existing organizational data, configuration settings, and customized or installed objects and fields. The output of this tool is delivered as a set of HTML pages with bundled HTML, PDF and CSV downloads.
"While there can be good outcomes from CRM migrations – the process is usually expensive and disruptive," said Foss. "Many nonprofit organizations have only recently completed their migration into Common Ground, or were not planning or budgeting for this change in 2013 or 2014."
Fight Colorectal Cancer (FightCRC), a leading national colorectal cancer advocacy organization, used the CloudFixer Common Ground Analyzer tool to rapidly and deeply explore their usage of the Salesforce platform and Blackbaud's Common Ground product. The results of this report allowed FightCRC to save hours of manual data work by staff, volunteers, or consultants, and perhaps months from their migration schedule, and put knowledge in their hands for selecting a new platform.
"A lot of folks are sprinting trying to figure out what they need to do. I've seen plenty of comments out there and everybody is trying to figure it out," said Michael Sola, vice president of operations for FightCRC. "This new CloudFixer product is an answer to that question. It also identifies possible challenges with functionality that might be troublesome to migrate. I can't wait to start sharing out the possibilities with our staff."
The Common Ground Analyzer has successfully served several other nonprofits that also have CRM migration needs including Greenlights of Austin, Texas; Grow Native Massachusetts of Cambridge, Mass.; and the Trisomy 18 Foundation of Dale City, Va.
For more information, go to CloudFixer.com.
###
About CloudFixer
CloudFixer (http://www.cloudfixer.co) simplifies your CRM and dives deep into your Salesforce to help you clean up your data, improve your processes, and make your users happier and more productive.
CloudFixer was created by Prelude Interactive (http://www.preludeinteractive.com), a nonprofit technology consulting firm in Austin, Texas. Prelude Interactive specializes in nonprofit technology, PHP, and SalesForce for more than 20 years.
###