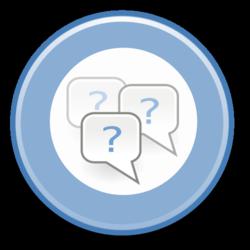 (PRWEB) December 10, 2012
Zane Benefits, the leader in Defined Contribution and Health Reimbursement Arrangement (HRA) solutions for business health benefits, today published an article addressing 18 frequently asked questions about health care reform.
The article, titled Healthcare Reform Implementation FAQs, addresses the following questions:
1. As an employer, do I need to do anything in 2012 now that this is law?
2. Is the value of health benefits employers report on W-2's taxable?
3. I heard there are small business tax credits available. When do they begin and am I eligible?
4. I heard that some health plans are considered "grandfathered," what does that mean?
5. If I have three separate companies, are they each considered separate employers under the health care law?
6. Will I be required to offer health care to all my employees?
7. Will small businesses be required to provide coverage too?
8. How do I know if I am considered a small business and therefore not subject to the employer mandate?
9. Do I have to offer coverage for my part-time employees?
10. How much will the new requirements cost me?
11. If I choose to offer health care coverage to my full-time employees, how much will I have to provide?
12. What is a premium tax credit?
13. Are there penalties for employers subject to the law who do not offer coverage?
14. Are there penalties for employers who offer the required coverage but it is unaffordable to their employees?
15. What is a free choice voucher?
16. How will I know my employee's household income to determine if my plan is affordable or not?
17. If I provide coverage, do I have to offer it to my new full-time employees on day one?
18. What is the individual mandate?
***To view the answers to these questions and ask questions (via the comments), read Healthcare Reform FAQs

About Zane Benefits, Inc.
Zane Benefits, Inc, a software company, helps insurance brokers, accountants, and employers take advantage of new defined contribution health benefits and private exchanges via its proprietary SaaS online health benefits software. Zane Benefits does not sell insurance. Using Zane's platform, insurance professionals and accountants offer their clients a defined contribution plan with multiple individual health insurance options via a private health exchange of their choice.