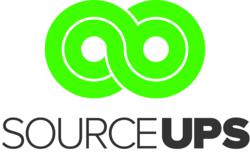 Becoming one of only two Tripp Lite partners in the United Kingdom is fantastic news for Source UPS.
Fleet, Hampshire (PRWEB UK) 6 December 2012
Source Uninterrupted Power Solutions is proud to announce it has become a Tripp Lite Critical Application Partner (CAP) in the United Kingdom.
The Hampshire-based UPS power supply specialist will offer customers high power Tripp Lite products from 5kVA and up, including all three-phase UPS.
Tripp Lite is a leading uninterruptible power supply manufacturer and one of the oldest in the UPS power industry.
Founded by Graham Trippe in the United States in 1922, Tripp Lite has been providing power protection solutions for more than 90 years.
Tripp Lite offers more than 2,500 products ranging from network-grade UPS systems to cables for every application including data centres and desktops.
The new partnership deal with Tripp Lite is a real boost for Source UPS as it strives to offer customers the best available uninterruptible power supplies on the market. Tripp Lite only has one other Critical Application Partner in the UK.
Source UPS director Gavin Banks said: "Becoming one of only two Tripp Lite partners in the UK is fantastic news for Source UPS. Tripp Lite is one of the oldest and most respected power protection companies in the world so we're absolutely delighted for Source UPS to be associated with them."
"Tripp Lite produce some of the best uninterruptible power supplies available and we are very pleased to be able to now offer their products as a solution to end users."
About Source UPS
Source Uninterrupted Power Solutions was founded in 2009 and is a specialist seller, installer, service and maintenance provider of uninterruptible power supplies and associated products for applications of all sizes.
The company, based in Fleet, Hampshire, has more than 20 years of experience in providing ups power supplies. Source UPS also supply and install a range of replacement UPS battery replacements from major manufacturers.
Partnering with industry leading manufacturers including Emerson UPS, APC UPS and Riello UPS, Source UPS's options range from backing up a single PC or server to large UPS systems capable of supplying data centre power requirements.
Source UPS can plan and implement a power protection policy for a new building, expand an existing system, or relocate an office or data centre. It also offers full NICEIC electrical installations and three different levels of UPS service and ups maintenance agreements.
Contact Source UPS
Source UPS
Intec House,
St Nicholas Close,
Fleet, Hampshire,
GU51 4JA
Tel: 01252 692559
Fax: 01252 622776