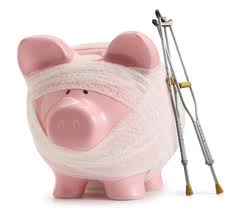 (PRWEB) December 16, 2012
Zane Benefits, the leader in Defined Contribution and Health Reimbursement Arrangement (HRA) solutions for business health benefits, today published information about expenses eligible for coverage under an HSA.
A Health Savings Account, or HSA, is a financial account established by an individual or family to pay for HSA-qualified medical expenses. Individuals with an HSA receive a 100% income tax deduction on contributions they make annually.
HSAs combine the benefits of Roth 401(k)s and IRAs, but for medical expenses, featuring:
(1) Tax-deductible contributions
(2) Tax-free accumulation of interest and dividends tax-free, and
(3) Tax-free distributions for qualified medical expenses.
(4) HSA Qualified Expenses
The list of eligible Health Savings Account expenses can be found in IRS Publication 502, Medical and Dental Expenses. Examples of included expenses:

Acupuncture
Ambulance
Birth Control
Chiropractor
Eye Exams
Hearing Aids
Home Care
Hospital Services
Lab Fees
Medications
Nursing Services
Operations
Psychologist
Transplants
Download the IRS Publication 502, or for a simplified view, download our 2-page outline of HRA Eligible Expenses, which are similar to HSA expenses.
HSAs with Compatible HRAs
Zane Benefits is the nation's leading HRA administrator, so what does that have to do with HSAs? Well, a very popular option is to combine an employer-sponsored HRA with an individual HSA, which is allowed under certain circumstances:
(1) The employee must purchase an HSA-qualified insurance plan, and
(2) Make their HRA HSA-qualified by putting a deductible on the HRA for all medical expenses except for the allowed categories. Click here for more details on combining an HRA with an HSA.
Additional HSA Reference Materials:
(1) What is a Health Savings Account?
(2) HSA – HRA – FSA – PRA Comparison
(3) HRA or HSA?
About Zane Benefits, Inc.
Zane Benefits, Inc, a software company, helps insurance brokers, accountants, and employers take advantage of new defined contribution health benefits and private exchanges via its proprietary SaaS online health benefits software. Zane Benefits does not sell insurance. Using Zane's platform, insurance professionals and accountants offer their clients a defined contribution plan with multiple individual health insurance options via a private health exchange of their choice.