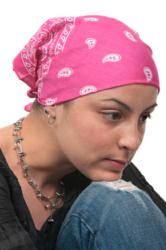 An estimated 40,000 women lose their lives to breast cancer each year. And 4,000 lives are taken by cervical cancer.
Orange, California (PRWEB) December 02, 2012
Thanks to the Affordable Care Act, millions of women will now have access to much needed mammogram and Pap testing to help screen for deadly cancers and diseases that take thousands of lives each year.
But only in states where Medicaid is expanded.
In areas that opt not to expand Medicaid coverage in response to the implementation of the Affordable Care Act, women may still struggle to get the care they need. Without yearly mammograms or Pap testing, women run the risk of not detecting the diseases in time and, thus, those states will continue to experience a higher mortality rate.
A study conducted by George Washington University's School of Public Health and Health Services indicates that, based on Massachusetts successful model of Affordable Care, 6.8 million women in the low-income bracket would gain access to health insurance that could save thousands of their lives.
An estimated 40,000 women lose their lives to breast cancer each year. And 4,000 lives are taken by cervical cancer.
In areas where Medicaid will not be an option, like Florida, Texas, Nebraska, Georgia, Louisiana, South Carolina and Mississippi, HealthCompare brings hope to those that don't have a state health program available to them.
HealthCompare offers health insurance comparison quotes to struggling consumers in hopes that they are able to obtain the coverage they need to protect their lives and the lives of their families.
Consumers interested in taking advantage of the new health care policies out there should visit HealthCompare for a free health insurance comparison quote.
About
About Health Compare: HealthCompare was launched in 2009 to work with brokers and carriers to help individuals and families easily research, compare, buy, and enroll in the right health insurance plan at the right price. Based in Orange, Calif., it delivers accurate, customized, health insurance quotes for the country's diverse population.
Through a unique partnership with its sister company, CONEXIS, HealthCompare has the ability to quickly reach thousands of COBRA-qualifying consumers and provide them with COBRA alternatives at the moment they become eligible for COBRA benefits. This provides these consumers with an opportunity to enroll in individual or family plans and potentially save hundreds to thousands of dollars on COBRA premiums and, at the same time, rewards referring brokers with referral fee income for the life of each policy.
For more information, visit http://healthcompare.com/ or call 888.748.5152.