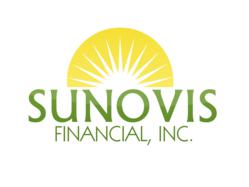 Terry Robinson, President of Sunovis Financial, said, "It is an encouraging sign that consumer confidence and consumer spending are positive. This helps small businesses. Now we need to see bank credit improve."
San Francisco, CA (PRWEB) December 10, 2012
A recent follow up survey to the Small Business Saturday Consumer Insights Survey released by the National Federation of Independent Business (NFIB) and American Express shows that consumers came out to spend more than expected on Small Business Saturday. The expectations based on pre-holiday surveys were that consumers would spend some $5.3 billion, instead they came out and spent $5.5 billion at small independent retailers and restaurants.
This spending came from millions of consumers across the country and provided a welcomed impact on small local businesses. According to the NFIB survey, consumer awareness of Small Business Saturday nearly doubled in the two weeks leading up to Small Business Saturday, going from 34 percent to 67 percent. Nearly half (47 percent) of those who were aware of Small Business Saturday actually went out and shopped on the day.
American Express confirmed the consumer turnout by reporting that AMEX cardmember transactions at small businesses rose by nearly 21 percent versus last year's Small Business Saturday.
"In an uncertain economy, America's small businesses have remained a beacon—creating good jobs and supporting the families they employ and the communities around them," said NFIB CEO Dan Danner. "We are very pleased that so many Americans sought to give back by shopping small this Small Business Saturday. We hope that support of small firms, retailers, restaurants and other independent businesses continues throughout the holiday season and all year round. Continued support of this vital sector is one important way to ensure our economy fully recovers and a healthy private sector is restored."
Terry Robinson, President of Sunovis Financial, said, "It is an encouraging sign that consumer confidence and consumer spending are positive. This helps small businesses, too. We hope that bank credit can start to improve for small businesses as well. In the meantime, we offer the Short-Term Micro Loans for fast capital access. Small businesses must be supported, as they represent the backbone of the U.S. economy."
"Small Business Saturday, in its third year, has become an integral part of the holiday shopping season and consumers were out in large numbers to support their favorite small businesses," said Susan Sobbott, president of American Express OPEN. "Small Business Saturday celebrated the shops across the country that make our neighborhoods vibrant and bolster the U.S. economy."
Small business owners from around the country confirmed the success of Small Business Saturday. Leah Daniels of Hill's Kitchen in Washington D.C. had this to say; "This Small Business Saturday was probably twice as big as last year's, and the store was packed all day." In Racine, WI, Margie Kuzia of Humble Home said; "Sales were the highest they've been since the shop's opening in November 2011. The crowds downtown were comparable to a First Fridays (the monthly Downtown evening shopping event), but more people were buying." Similar reports came from small business across the country.
About Sunovis Financial
Every small business is important to local communities and even more important in rebuilding the American economy. Today more than ever, small businesses need capital and assistance to thrive, and that is what Sunovis is focused on.