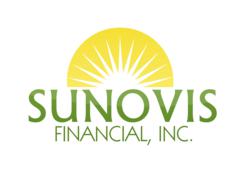 It is hoped that Congressional leaders take note of this research and increase legislation that supports lending to small business in America.
San Francisco, CA (PRWEB) December 13, 2012
The U.S. Small Business Administration released the study "How Did the Financial Crisis Affect Small Business Lending in the United States?" in November 2012. This study, authored by Rebel Cole of DePaul University in Chicago, claims that bank lending to small business has declined more severely since the financial crisis than it has for large companies.
The finding that small business owners have been challenged when trying to find financing sources over the past several years is no surprise. The 2012 National Small Business Association (NSBA) Access to Capital Survey had 43 percent of respondents claiming they were unable to source adequate financing over the past four years. This has had severe consequences for small business in America, with 32 percent of respondents saying they would cut back on their workforce and 20 percent cutting employee benefits. In addition, 29 percent of those surveyed have seen their lines of credit and loan amounts decreased.
Terry Robinson, President of Sunovis, says, "The U.S. economy depends on small businesses and until there can be support for small businesses, the economy will not stabilize or grow healthy. This new report highlights the issues."
With the credit crunch in America continuing to drag into its fifth year, this study highlights the contrasts between small business lending and other lending in the U.S. and shows the need to expand small business lending to help foster a healthy U.S. economy.
Some key findings from the study:

There is a positive relationship between bank capitalization and small business lending. This supports the view that higher capital standards for U.S. banks would improve the availability of financing for small businesses. It also refutes big banks claims that increased capital requirements would reduce lending.
There was a negative relationship between small business lending and bank profitability. Unprofitable banks were shown to increase lending to take advantage of deposit insurance subsidies.
The study looked at business lending by both TARP and non-TARP banks and found that small business lending at the TARP banks declined by 31 percent between the 2008-2011 time period, while non-TARP banks showed just a 10 percent decline over the same period.
TARP recipient banks were also shown to have grown their small business loans more slowly than non-TARP banks (7.0 percent versus 8.4 percent). Even more troubling, the TARP banks allocation of assets for small business loans actually decreased by 1.9 percent, while non-TARP banks increased by 1.9 percent.
Bank size was negatively correlated with small business lending. This finding suggests that reducing the size of banks, rather than increasing size, would have a positive impact on small business lending.
Sunovis Financial is an SBA expert and assists small businesses on a daily basis with SBA loans and short-term micro loans. Many, including Sunovis, want Congressional leaders take note of this report and others and increase legislation that supports lending to small business in America.
About Sunovis Financial
Every small business is important to local communities and even more important in rebuilding the American economy. Today more than ever, small businesses need capital and assistance to thrive, and that is what Sunovis is focused on.