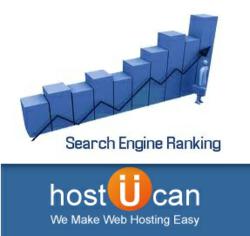 Want to know your keyword ranking in Google and Bing, try out HostUCan Search Engine Ranking tool now!
(PRWEB) December 05, 2012
HostUCan.com was glad to release its Search Engine Ranking tool in beta today, with which webmasters could check the keyword ranking of their sites in the major search engines like Google and Bing.
Compared with the other keyword ranking tools, HostUCan Search Engine Ranking tool differentiates itself from offering the feature to look at the top 1000 records in Google and the top 300 records in Bing, which people even cannot find from a paid search engine ranking tool, not to say a free one.
The tool is available at http://www.hostucan.com/search-engine-ranking. It's pretty straight forward that everyone could know how to use it easily.
HostUCan is an industry leading web hosting review and search site. Hundreds of web hosts have been in its directory, people could search hosting solutions or review them there. HostUCan will rank each web host based on the customer review results, which makes it one of the most objective review and ranking site in the industry.
Its annual "Best Web Hosting" voting program is ongoing now. This program will last for 2 months. And anyone with experience in web hosting could vote for their web hosts.
To get the latest update from HostUCan, people could connect with HostUCan via Facebook, Google+ & Twitter.