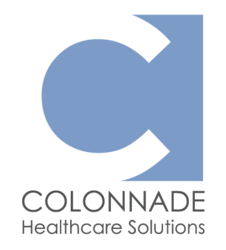 It is a very challenging time for hospitals. Among the care models that provide solutions to issues we confront, a preferred network of SNFs is in our view a foundational initiative that must be seriously considered.
Westlake, Ohio (PRWEB) December 04, 2012
The Patient Protection and Affordable Care Act has revolutionized the healthcare marketplace, making integration and collaboration between acute and post-acute care systems not only fundamental, but vital for thriving in the new market.
Nowhere is this more central than the relationship between acute care hospital facilities and skilled nursing facilities (SNFs). These relationships have been traditionally characterized by poor or non-existent integration and by placement decisions based upon qualitative factors such as proximity and amenities.
Today's integration and collaboration between acute hospital systems and post-acute skilled nursing facilities requires the mandatory support of both innovative care models and staff-leveraging bedside technology, to achieve superior quality, outcomes, and cost standards– standards which are required for high-value, profitable positions in accountable care organizations (ACOs), bundled payments, emerging dual-eligible initiatives or other shared savings arrangements.
Colonnade Healthcare Solutions (Colonnade) has launched an innovative, collaborative SNF-based care model called, Seamless Patient Rehabilitation and Care (SPaRC). SPaRC creates a seamless transition from the acute care hospital setting, to the SNF, back to the patient's residence and the care of the office-based physician, while ensuring quality outcomes and creating the basis for extraordinary value.
Designed, implemented and refined over several years within a multi-hospital community health system, under the leadership of Kyle R. Allen, D.O., SPaRC started as a collaborative hospital skilled nursing facility integration between selected SNFs and the health system – a collaboration that successfully produced exceptional outcomes while establishing new standards for quality, length-of-stay (LOS), and cost.
Colonnade sees SPaRC as a transformative care model for a post-reform future driven by valued-based care delivery.
Contact Brent T. Feorene, President, Colonnade Healthcare Solutions at 440-871-2756 or bfeorene(at)colonnadehealthcare(dot)com for more information about SPaRC.
Colonnade Healthcare Solutions is a post-acute care strategy and operations consulting firm that assists clients to create and maintain high value positions in integrated care delivery models.