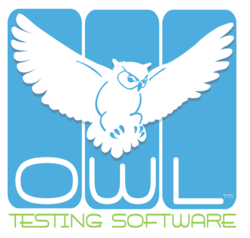 Because of its superior functionality and flexibility, the OWL Test Management System is used by many of the world's leading institutions of higher learning.
Pittsburgh, PA (PRWEB) December 03, 2012
OWL Testing Software, a premier provider of affordable Web-based testing and assessment systems, announced today that Yale University is using the OWL Test Management System (TMS) in their Center for Language Study (CLS). The CLS is a resource for Yale students of foreign language and also offers services to students who are not native speakers of English (ESL). The center began using OWL this fall for language testing including coursework and placement exams. With OWL, they can design customized exams for different languages and levels of proficiency. Yale is using OWL to assess students' listening, reading, writing, and oral proficiency in more than 200 languages including many less commonly taught languages.
Yale University has implemented OWL as a means to consolidate several legacy testing platforms into one flexible, comprehensive test management system. By purchasing a TMS site license, the university has further leveraged the benefits of the OWL Test Management System through system integration. Working together, the technology teams at Yale University and OWL Testing Software have integrated the OWL TMS with the Yale student information system. This enables OWL student, class and scoring information to move between the two systems. This information can be shared at an elemental level; for example, rater comments of individual item responses can pass between the two systems. Yale is also taking advantage of the OWL TMS authentication API to verify student identities through Yale's Lightweight Directory Access Protocol (LDAP) servers. Because Yale uses this method for authentication, students benefit by having only one username and password to remember. Of further benefit, the university maintains a single, secure storage mechanism for user identification across multiple systems.
"The OWL team is proud to add Yale University's Center for Language Study to its community of site-licensed users." Chris Dalessandri, OWL Testing Software president and CEO, explains, "Because of its superior functionality and flexibility, the OWL Test Management System is used by many of the world's leading institutions of higher learning. OWL users realize significant gains by having all their assessment programs integrated into one test management system. Yale has taken full advantage of the site license and the OWL API to integrate with both their student information system as well as their authentication system."
About OWL Testing Software
OWL Testing Software is a leading provider of online test management to academia, business, and government organizations. Built as a Web-based solution for test creation, administration, and management; the OWL Test Management System is a flexible online test builder that can be applied to any learning situation. With OWL you can easily incorporate multimedia to create items that assess all four communication skills – speaking, listening, reading and writing. OWL is available as licensed software and as a hosted solution to meet the needs of any enterprise or individual concerned with enhancing the learning process and improving outcomes. Please visit OWL Testing Software at http://www.owlts.com or call (877) OWL-3395 for more information.