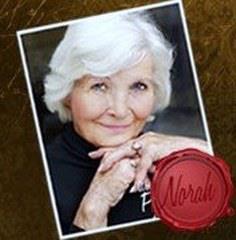 Phoenix, AZ (PRWEB) December 03, 2012
Certified Astro-Clairvoyant Norah Guide with Premium Astrology has been working for decades to help others journey towards success in their lives through the wisdoms of astrological forecasts. As such, Premium Astrology and Norah Guide have been providing their clients and readers with free astrological reports and a wide range of other services for years, based on the application of the ancient art of astrology into today's contemporary world. In a field and a world where so much confusion and uncertainty exists, Premium Astrology and Norah Guide have their client's customer satisfaction as their number one priority. Whether a client is unsure about what the information in their free astrological report means, or needs more information on the services provided, the Client Care Specialists at Premium Astrology work around the clock to ensure that no client's question or concern goes unanswered.
Understanding that this is an area of study that can be confusing at times, Premium Astrology retains customer satisfaction as their primary focus. This understanding fuels their intention to provide the most unique service and product to their customers and readers in the most professional manner possible. The rewards that have been experienced when customers and clients share stories of the fantastic life events that followed a deeper understanding of their own astrological reports and services speak for themselves, and are precisely the rewards that enable Premium Astrology to continue offering such exceptional services today.
For those that are interested in astrology, or seek a free astrological report, or are simply wanting to learn more about this ancient art, the dedicated Client Care Specialist teams leaves no stone unturned in ensuring accessibility to their meet their customer's needs. Norah Guide's personal website is just one of many websites established to create a stronger link and connection with her readers. In addition to this website Norah Guide offers a seven pronged social media platform and an intricate blog series. For clients and customers wanting to connect more directly, a 24 hour 7 day a week live U.S. based chat and call center is open to answer all client questions online. Additionally, clients and customers can reach the dedicated Client Care Specialists through email support and will be very impressed with the response rate from the customer care team.
From the daily astrological forecasts and predictions she provides on her blogs and social media pages, to the astrological reports and services obtained through Premium Astrology, Norah Guide and the customer care team at Premium Astrology show a level of commitment and accessibility to their clients that is almost unprecedented in this field. These services combined with the free astrological reports provided through Premium Astrology are just a tip of the iceberg in terms of this company's commitment to supporting each of their clients and readers towards their own personal success.
###
Premium Astrology is proud to have had the privilege of helping men and women all over the world enhance the quality of their lives through services of spiritual enlightenment. Premium Astrology provides fast and reliable astrological reports and a wide variety of other services through the experience of Astro-Clairvoyant Norah Guide. The individual success of each of their clients is their highest priority, and Premium Astrology is available to provide live support twenty-four hours a day seven days a week.