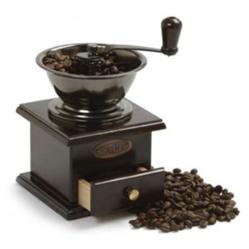 Atlanta, Georgia (PRWEB) December 04, 2012
10rate editors Brittany Rowland and John E. Moore cut through all the choices out there in the coffee appliance category to come up with their top choices. According to the Best Coffee Machine page at 10rate.com they selected their top choices based on the following criteria:
1. Ability to make good tasting and hot coffee
2. Amount of coffee brewed in a single pot
3. Features like a thermal carafe and delay start
4. Single serve or drip brewer
5. Look and style of the coffee machine
6. Price vs performance
Bonavita, Keurig, and Hamilton Beach all had highly rated coffee machines according to the reviewers. Editors said, "With 1400 watts of power, the Bonavita BV1800 raises the temperature to ideal levels in no time. It's one of the few machines for home use certified by the Specialty Coffee Association of America (SCAA). This machine means business" when reviewing the Bonavita machine.
Editors also evaluated and selected the Best Coffee Grinder based on the following:
1. Effectiveness at grinding coffee beans
2. Easily choose a course or fine grind
3. Size of the grinder
4. Electric or hand powered
5. Blade, burr, or crank grinder
6. Easily cleaned
7. Value
According to reviewers Krups, Kyocera, and Bodum figured prominently in the rankings. When reviewing the the Krups 203 coffee grinder, editors noted some of the highlights. "A top-ranked coffee grinder among consumers, the Krups 203 Electric Coffee and Spice Grinder accommodates 3 ounces of beans at a time, which yields about 20 cups of coffee. Of course, the Krups 203 is also perfect for grinding spices and nuts." The Kyocera Ceramic Coffee Grinder, which also ranked highly on the list, was another favorite. When addressing the performance, reviewers said this one, "grinds up beans, grains, seeds, and nuts with variable degrees of fineness. The ceramic material is rust-proof, doesn't alter the taste of the beans, and ensures a long-lasting life for the grinder."
10rate.com conducts reviews in various product and services categories and publishes "Expert Top 10 Lists for Everything in your life." The company's web site strives to "Make it Easy" to select from the hundreds of choices there are in the product and service market place. All products and services are thoroughly researched by the companies expert editors prior to receiving a rating on a 1-10 scale. In addition to product reviews the companies editors write guidelines, buying guides and articles on various topics surrounding each product or service category covered to help educate the consumer.