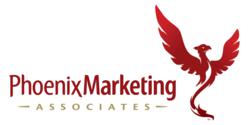 We received a great deal of media coverage in print, TV and radio thanks to the hard work of the PMA team. We are looking forward to a long partnership with PMA
Phoenix, AZ (PRWEB) December 03, 2012
UltraStar Multi-tainment Center at Ak Chin Circle opened its doors on November 15, 2012 to hoards of south Valley residents whose enthusiasm was fueled by the wide coverage of the event by area media. With only a few weeks until the doors were to open, Phoenix Marketing Associates was hired by UltraStar Cinemas to provide public relations services to promote the grand opening of the massive entertainment center in Maricopa, AZ.
Phoenix Marketing Associates jumped right on the task. PR activities procured by Phoenix Marketing Associates included:

Tying into the Twilight marathon to be shown at UltraStar Cinemas and the premiere of the new Twilight, Breaking Dawn movie opening the same day as the entertainment center was to open, Phoenix Marketing Associates booked an appearance by Booboo Stewart, a heart-throb star in the Twilight series.
Arranging and managing a contest for 20 lucky winners to meet Booboo and promoting the contest on radio and social media. Within mere days, over 500 eager fans had entered the contest.
Organizing and handling the appearance of movie star Booboo Stewart and his family including scheduling, transportation, accommodations, dining and special requests.
Managing the database, print and electronic invitations, and RSVPs for over 1500 local and national VIPs to attend the grand opening VIP event.
Securing coverage by FOX, ABC and NBC television stations to report on the grand opening of a never-before-seen entertainment complex and Booboo Stewart coming from California to promote the grand opening of UltraStar Multi-tainment Center at Ak Chin Circle.
Writing and pitching press releases which resulted in stories written in Arizona Republic and Phoenix Business Journal on the significance of the entertainment facility opening as well as radio interviews on four stations.
"We met with many PR firms prior to the opening of our new Multi-tainment Center and felt that PMA was the best fit to represent our brand. Everyone at PMA shared a passion for the entertainment industry and this was reflective in their enthusiastic pitching to the media. We received a great deal of media coverage in print, TV and radio thanks to the hard work of the PMA team. We are looking forward to a long partnership with PMA," explained Julie Bravo, VP of Advertising and Marketing for UltraStar Cinemas.
Largely because of the PR arranged by Phoenix Marketing Associates, the VIP event and grand opening were a huge success, ushering in the state's largest entertainment center. UltraStar offers nine venues of entertainment, all under one roof, and can boast being the most technologically advanced and luxurious entertainment center in the entire Southwest. The complex features a 12-screen state-of-the-art movie theater, a high-tech bowling center, a sports themed bar, a laser tag battlefield, a redemption arcade, an amphitheater and more.
For more information about the facilities at UltraStar Multi-tainment Center at Ak Chin, visit http://www.ultrastarakchin.com/
About Phoenix Marketing Associates:
Phoenix Marketing Associates works with small to medium sized businesses across North America to provide targeted and results driven marketing solutions on a contract basis within any budget. Their consultative approach allows for a thorough needs analysis which translates into an effective marketing and PR strategy that saves their clients time and money while providing maximum exposure.
By assigning a team of qualified professionals to each individual situation and utilizing the most current communication and online demand generation technologies, Phoenix Marketing Associates enables businesses to achieve Fortune 500 results on an entrepreneurial budget. For additional information, please visit http://www.PhoenixMarketingAssociates.com
Media contact:
Laura Strickland
Phoenix Marketing Associates
602-282-0202