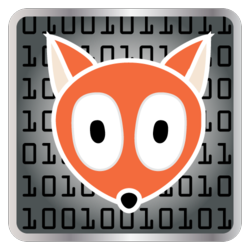 Zurich, Switzerland (PRWEB) December 10, 2012
Foxygram combines secure messaging and an encrypted vault in a single App. Everything is stored directly on the device without relying on a server - this includes the secret keys used to encrypt messages. As a result, only the sender and intended receiver can view the exchanged messages. The absence of a central server means no user registration is required and no one - not even FoxyFone Inc. - can access user messages or vault data. This fundamental difference makes Foxygram stand out from all other vault and secure messaging Apps.
Former NSA codebreaker and mathematician William Binney recently stated that the FBI has access to the e-mails of virtually everybody in the US for the last 10 years. Electronic transmissions are not subject to search warrants making them easy targets for interception and seizure. In response to this threat, Foxygram implements all aspects of security directly on the user's device incorporating "best practice" implementations of AES-256, SHA-2/256, PBKDF2 and mandatory App access code. Encrypted emails sent from the App can only be decrypted by the intended recipient on an authorized device.
In addition to these strong security features, this update to Foxygram brings several key improvements that help users better protect their privacy. The user interface has been simplified so Vault items can be decrypted and viewed with a single touch. This means quicker access to confidential notes, photos, videos, locations, login credentials, credit card and bank account information. Users can now import and export items from the encrypted Vault directly to the camera roll or pasteboard. When sending encrypted emails, users can define time and location restrictions, e.g., this message can be read in two hours, expires tomorrow and is only visible at this specific GPS location. Foxygram does not allow messages to be saved outside the App or forwarded to another recipient. iPhone5 support has also been added with this update.
Wired Magazine reporter Mat Honan was earlier this year the victim of a social engineering attack that cost him his Google and Twitter accounts, followed by the loss of everything stored on his iPhone, iPad and MacBook. It does not take much effort for a skilled investigator or hacker to extract sensitive information directly from a server or support channel. Whenever sensitive data such as encryption keys are stored outside a device onto a server, there is a chance employees could accidentally or purposefully release sensitive data. By design this could never happen with Foxygram.
One doesn't need to be a politician or movie star to want to keep communication and stored data private. Foxygram can be downloaded for free from the App Store.
Upcoming updates will include encrypted text messaging and support for additional mobile platforms. FoxyFone is also working on a new privacy App targeting professional users. Visit https://foxygr.am to find out more.
About FoxyFone Inc.
FoxyFone Inc.'s mission is to provide easy-to-use secure messaging and privacy protection to everyone. We put our users in total control so that everything they share or create remains safe and private at all times.
FoxyFone Inc.'s primary engineering office is located in Zurich, Switzerland and is supported by a team of security and privacy experts with extensive experience in Banking, Video Security and Internet Communications.