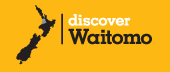 Discover Waitomo
(PRWEB) December 03, 2012
From Friday 9th November visitors can Experience the Trilogy with a tourism package that showcases to the world the best of what the North Island of New Zealand has to offer.
The Lord of the Rings tour starts with a visit to the Hobbiton Movie Set in Matamata, home of The Shire and picturesque movie setting for The Lord of the Rings. A fully escorted tour takes visitors through a spectacular 10 acre site, allowing time to experience the fascinating detail of this world-famous film set.
The adventure continues in Te Puia, Rotorua - the home of Maori culture and cuisine where travellers will experience the boiling mud, geysers and gushing waters at Te Whakarewarewa thermal valley. This experience is followed by a special evening at Te Po where travellers will be immersed in Maori story-telling and entertainment, then invited to a sumptuous banquet. Complete your evening beside the awe inspiring Pohutu geyser enjoying a hot drink on our hot rocks.
Travel onwards to the magical world of Waitomo and experience Waitomo Glowworm Caves and Ruakuri Cave as you glide silently by boat along an underground river surrounded by glowworms and breath-taking cave formations beneath a limestone vaulted canopy. Become part of the story as travellers descend deep into the underground, down the spiral entrance in Ruakuri Cave and gaze at crystal limestone formations created over millions of years.
General Manager Marketing & Customer Experience for Tourism Holdings Ltd, Kate Meldrum says: "The Experience the Trilogy package offers a unique combination of experiences in this magical part of New Zealand, bringing the famous films into stunning reality for kids and adults alike."
"We are proud to work so closely with the Hobbiton and Te Puia team to create a highly engaging, uniquely New Zealand experience for local and international tourists alike, showcasing the best of what we have to offer in this incredible part of the world."
For the Hobbiton tour, visitors should allow for an overnight stay in order to complete the self-drive trio of adventures from Hobbiton, Te Puia and Waitomo.