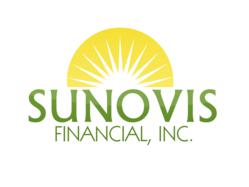 "Programs like this are critical to the improved health of small businesses across America," said Terry Robinson, President of Sunovis Financial.
San Francisco, CA (PRWEB) December 12, 2012
The Local Initiatives Support Corporation (LISC) and Morgan Stanley have collaborated to launch a Small Business Loan Fund designed to support small business growth and job creation in communities suffering from economic decline.
"Small businesses too often lack sufficient capital to build and grow," said Audrey Choi, Managing Director and Head of Global Sustainable Finance at Morgan Stanley. "This fund will provide financing for small businesses seeking to acquire the resources they need to expand, and therefore contribute to the economic development of the communities in which they operate."
Terry Robinson, President of Sunovis Financial said; "Programs like this are critical to the improved health of small businesses across America. With bank lending continuing to be a challenge for small business owners, these SBA lending programs have been injecting capital where it is sorely needed. This will help make an impact on communities and families while helping to rebuild our nation."
$10 million in equity capital and debt financing will be provided by Morgan Stanley, while LISC is contributing their New Markets Tax Credits (NMTC) to the new small business loan fund. The NMTC is a tax credit program established by Congress in 2000 to help attract investment capital for real estate and business investment in low income areas.
The fund is expected to assist businesses in urban areas which LISC already has a presence, including New York City, Detroit, Los Angeles, Chicago, Phoenix and Indianapolis. In addition, it will also strive to support rural communities in which LISC already operates.
"Even the most successful small businesses in many of these neighborhoods have a tough time accessing the capital they need to grow," said Kevin Boes, President of New Markets Support Company (NMSC), a LISC affiliate that manages New Markets Tax Credit investments. "With this fund, we can offer a loan product at reasonable rates, so small businesses can maximize their cash flow and build their business, despite tight credit markets."
About Sunovis Financial
Every small business is important to local communities and even more important in rebuilding the American economy. Today more than ever, small businesses need capital and assistance to thrive, and that is what Sunovis is focused on. Sunovis specializes in SBA loans and short-term micro loans for businesses.