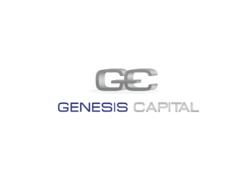 As the housing market recovers, multifamily property owners and operators will want to keep a close eye on local home prices and availability.
San Francisco, CA (PRWEB) December 11, 2012
With apartment vacancy rates low and rent growth rising, now seems to be a very good time for multifamily owners and operators. Could warning signs be on the horizon though in the form of increasing homeownership?
As the cost of renting continues to escalate, home prices remain stable, and mortgage rates are at record lows, it is possible that renters could consider becoming buyers. Up to now, uncertainty about the future of the economy has kept many on the sidelines, but that uncertainty is slowly evaporating.
With multifamily construction surging and the cost of homeownership remaining flat, landlords may want to remain aware of potential competition from both directions.
Terry Robinson, President of Genesis Capital, said, "We must remember that everything in real estate is cyclical. Many of our investors are excited and will continue to be excited about multifamily investments. But we have to always watch the trends and cycles. And remember that each location has it's own set of data and circumstances."
In October 2012 the median existing home price in the U.S. was $178,700 according to the National Association of Homebuilders. While this is a 10.9 percent year over year increase, it is still lower than home prices over the summer and dramatically lower than home prices prior to the Great Recession. Combined with record low mortgage rates and closing costs of just 3.31 percent and 0.7 percent respectively, homeownership has not been so cheap in a long time. Rents in the third quarter have been averaging $1,091 per month according to Reis Inc.
If you put those numbers through their paces in a rent versus own calculator, owning is looking much more attractive, even after closing costs, taxes and a down payment. At these levels, buying a home is a break even proposition after just 3 years.
However, new bank standards make borrowing more difficult. More money down is necessary and many buyers FICO scores and credit histories have suffered since 2008.
One of the biggest restraints of competition from for-sale housing is that there simply aren't that many homes for sale. The total housing inventory available for sale at the end of October fell 1.4 percent to 2.14 million existing homes, which represents a 5.4-month supply at the current sales pace. That's the lowest housing supply since February of 2006.
"Growing demand with limited inventory is pressuring home prices in much of the country," said Lawrence Yun, chief economist for the National Association of Realtors. It's also difficult for many would-be homeowners to qualify for a mortgage, which will also help keep renters renewing their leases.
As the housing market recovers, multifamily property owners and operators will want to keep a close eye on local home prices and availability to avoid being priced out of the market and have renters turn into buyers.
About Genesis Capital
Genesis is a dynamic nationwide network of seasoned commercial real estate and financial professionals that believe in the potential of today's market. Our members source assets directly from Banks, Servicers, Lenders and Private Clients. The members of Genesis have participated in commercial real estate transactions totaling nearly $7 billion.