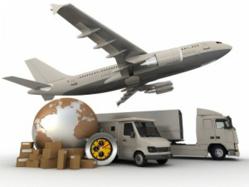 "I-OnAsia's investigators are resourceful and responsive, and have a reputation for delivering high quality services that help identify and control the risks associated with global business," said Santoni Investigations president Tim Santoni
Orange County, California, U.S. and Hong Kong (PRWEB) December 04, 2012
Santoni Investigations, a California-based provider of professional investigative services for brand owners, the legal community, insurance companies and corporate enterprise, and I-OnAsia Ltd., a full service global investigations and security consultancy based in Hong Kong, continue to provide clients with services and gather intelligence to track and combat counterfeiting as well as protect supply chains.
I-OnAsia provides expertise and services to businesses needing security and business risk expertise in Asia, with particular capabilities in China. Santoni Investigations serves the brand interests of organizations operating in the United States. Both firms have extensive experience and a proven track record for disrupting and enforcing intellectual property rights and protecting supply chains, both in the American and Chinese domestic markets and internationally.
"I-OnAsia and Santoni are organized to respond to emerging issues. Together, with resources located throughout the world, we can have someone on the ground to address supply chain or infringement issues within just hours," said James Tunkey, I-OnAsia partner and chief operating officer. "Our alliance with Santoni extends both organizations' reach, meaning we will be able to more quickly identify issues and trace them throughout a global supply chain."
"I-OnAsia's investigators are resourceful and responsive, and have a reputation for delivering high quality services that help identify and control the risks associated with global business," said Santoni Investigations president Tim Santoni. "As two organizations with shared values and competencies, we continue to provide a new level of intelligence to our clients, including quickly linking domestic infringement to actionable remedies up to and including the source of production."
About Santoni Investigations
Founded in 1975, Santoni Investigations is a global investigation services company that focuses on brand and intellectual property protection, surveillance, background checks, due diligence investigations, and comprehensive litigation support. To date, they've completed nearly 45,000 intellectual property investigations. With extensive experience in conducting anti-counterfeiting operations, investigating thousands of trademark counterfeiters and participating in the execution of orders for seizure and impoundment of tons of counterfeit goods worth millions of dollars. Their insurance fraud division handles claims investigations, AOE.COE, Subrogation/Third Party Liability, Auto Loss-Auto Accidents, Activity Checks and Surveillance. The criminal division has handled everything from sexual crimes to white collar matters. Santoni Investigations was a pioneer in domain name investigations and acquisitions and have acquired thousands of domain names for our clients. The background research team offers employment screening, background checks and due diligence investigations.They may be contacted at santoniworldwide.com or by phone, +1 949 900-3400 (toll free from within the United States: 1-800-498-1097).
About I-OnAsia
I-OnAsia Ltd. is a full service global investigations and security consultancy company, founded in Hong Kong in 2001. We are a private company independent from any other interests. We provide a wide range of strategic and tactical services to our clients located all over the world. I-OnAsia offers a comprehensive range of services in the following main areas: background checks on individuals and companies, due diligence services on partners, vendors and business relationships, brand protection and intellectual property, market and business intelligence, investigations and surveillance, asset tracing and security, safety and consultancy services.
For More Information, Contact:
Communications Department
Santoni Investigations
communications(at)santoniworldwide(dot)com
+1 949 900 3400
Glenn Tracey, Managing Director
I-OnAsia, Ltd.
glen@ionasia.com.hk
+852 2896 4489