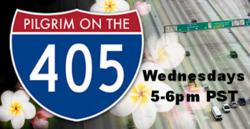 Orange County, CA (PRWEB) December 03, 2012
Listen live on Wednesday, December 5, 2012 at 5PM PST to Santoni Investigations president, Tim Santoni, talk about industry trends and how his passion for protection businesses drives his business.
Tim Santoni is passionate about the mission of his firm which is to, "Keep businesses and individuals safe by providing the next solution to the latest problem. We provide accurate information to assist our clients in making effective and strategic business decisions."
As businesses plan for growth in 2013, they should be mindful of their trademark usage, insurance exposure, employee integrity and any litigation.
Businesses operate in the information age where vast amounts of data are flowing and decisions are ever more important. The challenge for business owners and individuals is obtaining information that is accurate and useful in making decisions that will shape their businesses futures and their lives.
About Santoni Investigations:
Santoni Investigations is headquartered in Orange County and has offices throughout California and the United States with partners worldwide. Santoni Investigations, founded in 1975, provides professional investigative services for the management of insurance fraud, including surveillance, location of persons, asset identification and service of process nationwide. The background research team offers employment screening, background checks and due diligence investigations. Santoni also provides trademark usage, acquisition, compliance and infringement investigations to brand owners and trademark professionals. The firm specializes in anonymous specimen acquisition for anti-counterfeiting efforts, including documented chain of custody control, and the anonymous negotiation and acquisition of Internet domain names.
About Pilgrim on the 405:
Pilgrim Talks is one of the innovative talk show on OC Talk Radio, Orange County's premier business station. The goal of the show is to interview CEOs and Presidents of thriving Orange County companies to hear how they are making it through this new economy. The hope is that other business people in Orange County will join the journey to success that these innovative companies are pioneering.
To learn more about Will Crist and the Pilgrim on the 405 visit pilgrimonthe405.com
Will Crist
Pilgrim on the 405
(949) 355-6013
Even if you don't live in Orange County you can still listen to the live broadcast by visiting OC Talk Radio and clicking on the 'Listen Live / On Air' banner. You can also subscribe to the show with iTunes.