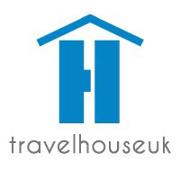 The aviation industry is facing a transformation trend in partnerships and associations, said Victor Hunt, the operations manager at TravelhouseUK.
(PRWEB UK) 7 December 2012
British Airways, the official flag carrier of UK, has stepped forward in collaborating with the Nigerian government in re-establishing the country's aviation industry.
According to the reports of This Day Live (http://www.thisdaylive.com/articles/british-airways-to-develop-nigerian-aviation-sector/131468/), Keith Williams, the chief executive of British Airways, took an impressive initiative of corporate relationship when he called on the vice president of Nigeria, Namadi Sambo at his official presidential residence. Mr. Keith Williams interacted with media officials in Abuja after the meeting.
The chief executive approved the current status of the local aviation industry, while adding that there is room for improvement in terms of flight connectivity in domestic and regional areas. He assured the commitment of the airline with having the best of its interests at heart with regard to serving the country of Nigeria.
British Airways has fostered deep routes with the African country by operating flights to Nigeria over a consistent period of 76 years. The airline hopes in playing its role for a new platform for international commercial carriers in order to allow the local economy to grow to modern standards. Under the prospective plans for economic growth, the aviation industry would allow greater transit of trade with freight transportation over longer distances.
Nigeria was serviced by a flag carrier till it ceased operations in September this year. According to Business Day(http://www.businessdayonline.com/NG/index.php/news/76-hot-topic/47970-we-will-assist-nigeria-to-develop-its-aviation-industry--ba),the airline, Air Nigeria, had reportedly faced staffing issues and reduced business investments.
This step taken by British Airways will be helpful in the future for the passengers to fly direct to Nigeria from the UK with Nigeria's national carrier. Currently British Airways offers direct flights to Lagos which can be booked from the agency. The country has three main destinations serving international air carriers; Abuja, Lagos and Port Harcourt. The growth of local aviation industry could prove greater connectivity of air routes while reducing airfares within Nigeria. Bargain deals to all these destinations can be viewed at the official website of TravelhouseUK.
Lagos is served by the Murtala Muhammed International Airport, which is the leading airport in terms of freight transportation and by serving the maximum number of cargo airlines to the country. It shares equal importance with the capital city of Abuja when being considered as a destination served by international airlines connecting to Nigeria. Port Harcourt International Airport serves a few international airlines extending towards the south of the country.
"The aviation industry is facing a transformation trend in partnerships and associations" said Victor Hunt, the operations manager at TravelhouseUK. "Along with commercial aviation alliances, the largest international air carriers are now stepping forward in resuscitating national flag carriers with the support of for their federal governments."
"This will allow in crucial developments in the long run as the largest air carriers are consistently seeking the best options for expanding their air routes to new regional hubs."