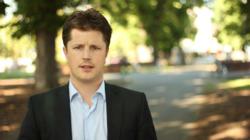 Our real point of difference is that we already serve a sizable number of clients in this market segment. So we can offer something unique, deliver great prices, and still maintain a high level of service
Melbourne, Au (PRWEB) December 04, 2012
In its weekly video news update Pan Australian Travel touches on recent news from Korean Air, Virgin Australia, and Garuda Indonesia. After the news updates, Pan Australian Travel announces its sister company, corporate travel management firm Business Travel Management.
Korean Air has announced their withdrawal of services to Melbourne. The withdrawal will take effect in March 2013, and will affect mostly Melbourne travellers.
"It wasn't a great option if you're flying to Europe, but the product was really nice. Certainly if you are going to Korea or some of the other destinations surrounding Korea, it was an interesting option. The withdrawal is bad news for Melbourne travelers, but it shouldn't affect too many people," said Jake Hower, Managing Director of Business Travel Management.
Virgin Australia is launching the next stage of their in-flight free Wi-Fi. Passengers will now be able to stream movies and music on their own devices instead of using the Galaxy tablets provided onboard. The free Wi-Fi will first launch on aircrafts that do not have in-flight entertainment systems. The last aircraft getting the free Wi-Fi will be the A330s.
Garuda Indonesia will fly to Brisbane again via their Denpasar – Jakarta route.
Jake Hower recommends Garuda to travellers flying to Bali. "We flew to Bali with Garuda and they upgraded us to Business Class on our way back. I must say it's a really good product. It's an angled flatbed and beats Jetstar's StarClass and Virgin's products. Their Economy Class also has really comfortable seating with lots of leg room. So if you fly to Bali, it's a pretty good option," said Mr. Hower.
At the end of the video, Hower announces a new travel service called Business Travel Management, which targets businesses that spend between $20,000 to $1MM per year on travel.
"Our real point of difference is that we already serve a sizable number of clients in this market segment. So we can offer something unique, deliver great prices, and still maintain a high level of service," said Mr. Hower.
Travellers who want more tips and news updates can visit the blog at Pan Australian Travel.
About Pan Australian Travel
Pan Australian Travel has been helping business and leisure travellers for over 50 years. In an industry full of flash-in-the-pan businesses, that makes it one of Australia's most established travel agencies.
They don't do budget travel or mass-market package deals. Instead, they focus on helping business travellers take the stress out of travel, and helping leisure travellers plan the luxury holiday or cruise of their dreams.
In other words, their first priority is great service. In fact, they guarantee it by offering a full refund of all agency fees if clients are not 100% satisfied with their service.
Get in touch with Pan Australian Travel at http://www.panaustravel.com.au/.