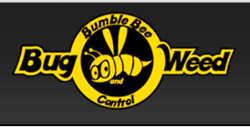 We can help you eliminate unwanted bugs and weeds.
~ Bumble Bee Bug and Weed Control
Phoenix-Mesa, AZ (PRWEB) December 03, 2012
Bumble Bee Bug and Weed Control has enlisted the aid of PageViews Interactive LLC to inform Arizona residents that the oriental cockroach is currently mounting an invasion of area homes. This cockroach, which is also formally known as a water bug, is particularly concerning to residents because of its enormous size.
The oriental cockroach behaves a lot like its smaller cousins but favors damp and cool areas. It is a common sight around Arizona's manhole covers. As a direct result, homes near such manhole covers are frequently the first to experience the invasion of the water bugs. It is a common misconception that these insects climb into houses via the water lines. Since the bugs lack the ability to climb up the slippery sides of the water lines, they actually come in through cracks in the foundation, through open windows, doors and small holes in the siding.
The experts at Bumble Bee Bug and Weed Control recognize that elimination of the oriental cockroach calls for a dual approach of bug eradication and weed suppression. Weeds provide temporary cover for the insects and obstruct the homeowner's view of the cracks in the foundation. Residents frequently do not realize that the bugs have targeted their homes until they see them in basements and on ground floors. From there, the infestation spreads quickly throughout the rest of the home. Due to their tendency for dampness, the bugs invade bathrooms and kitchens first, where they fall into toilets and sinks.
Any resident who has been advised of a nearby oriental cockroach invasion should take note and contact the exterminator immediately. Catching the problem early increases the likelihood of a quick and complete eradication. Waiting until the water bugs have established themselves in the home will lengthen the time of the abatement process and drive up the cost of the treatment in the process. For pest control Phoenix area residents can count on, Bumble Bee Bug and Weed Control is the expert to rely on.
About PageViews Interactive LLC
PageViews Interactive LLC guarantees SEO service performance to its clients. Specializing in driving organic traffic to the website of the businesses, PageViews ensures that consumers receive the communications sent out by retailers and service providers. Contact the company by calling 480-556-9752 or visiting the website at http://www.pageviews.com/.
About Bumble Bee Bug and Weed Control
Bumble Bee Bug and Weed Control has been in business for 15 years. Pest control technicians are highly trained and certified. They specialize in the detection and eradication of common and not so common pests. In addition to insect control, the company also provides weed control services. Contact Bumble Bee by calling 480-899-2847 or visiting the company's website at http://www.bugandweedcontrol.com.