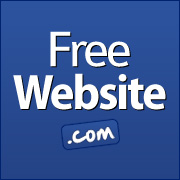 New York, NY (PRWEB) December 12, 2012
In a new article released on their website, the website experts at FreeWebsite.com discussed the Federal Communications Commission's attempts to encourage the Federal Aviation Administration to loosen the bans on passengers using mobile devices during flights.
"As the FCC Chairman pointed out in his letter to the FAA (as reported by CNN Money), 'Mobile devices are increasingly interwoven in our daily lives,'" said a FreeWebsite.com representative. "The fact that the FCC recognizes how big of a role mobile has come to play in people's lives just lends credence to the fact that mobile is here to stay. In order to stay relevant, you need a strong mobile presence."
As the website provider points out in their article, the number of mobile shoppers is expected to reach 72.8 million this year, with tablet users skyrocketing to 54.8 million. In light of such staggering statistics, establishing a solid mobile presence is more critical than ever.
FreeWebsite.com not only provides easy and affordable options for building websites, but also offers users the ability to create a mobile version of their site. The mobile version is linked to the standard website, so when users make edits to their standard site the mobile site will be updated automatically.
To read the article and learn more about getting a mobile website, visit: http://www.freewebsite.com/mobile-devices-on-flights/
About FreeWebsite.com: FreeWebsite.com breaks down barriers to website ownership by providing attractive, easy to maintain websites, complete with content, at a low price. To learn more, visit FreeWebsite.com.